EXCLUSIVE
By Salvatore Landolina and Kris Voakes
Juventus
will today receive clearance on a windfall of around €120 million from their parent company, and although the majority will be dedicated to clearing the club's debts, it will allow them to offer
Atletico Madrid
up to €35m for striker
Sergio Aguero
,
Goal.com
can reveal.
The Turin outfit are set to be given confirmation of the huge cash boost from owners Exor, but €70m of the total sum will be spent on wiping out the club's current liabilities, leaving €50m to be spent on new players, a Juve source explained to
Goal.com
.
MORE
"[The exact budget] depends on the outcome of the CDA [
consiglio d'amministrazione
] board meeting which will take place on Thursday," the source remarked.
"There is around €120m that will be put forward, but not all of this is for transfers. A huge chunk of this money will likely be used to clear their debt as Juve are currently in the red by some €70m.
"The rest of this cash will go towards the market, and so the CDA will have to approve these funds first. But it seems likely there will be around €50m for transfers."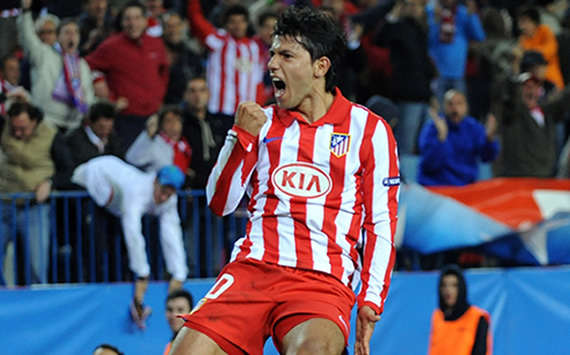 Aguero | Juve's number one transfer target
The upshot is that general director Giuseppe Marotta and sporting director Fabio Paratici will be allowed to make an official approach for long-time target Aguero.
"I think Juventus are more orientated towards Aguero in terms of signing a top player," the source continued. "Aguero is the player most wanted by [coach Antonio] Conte and the club, but if he cannot arrive then they will look elsewhere."
The player and his current paymasters may take some persuading, with Atleti having recently claimed that they won't release the striker for anything less than his buyout clause of €45m unless a deal is done before July 4. However, Villarreal's Giuseppe Rossi is being considered as an alternative in Turin should Aguero prove impossible to capture.
"They will have the budget for a top forward and if Aguero doesn't come they could start to spark talks for Rossi.
"Some €30-35m can be used for a top player like Aguero or Rossi, and the remainder will likely be used for general transfers to strengthen. They are looking for another wide man, such as [Lyon's Michel] Bastos, and a right-back - remember [the chase for Lazio's Stephan] Lichtsteiner."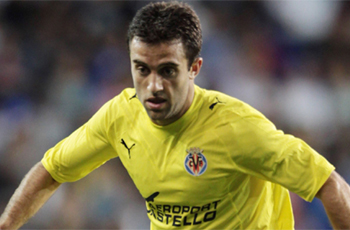 Rossi |
Aguero alternative
Crucially, the permanent signings yesterday of Alessandro Matri, Fabio Quagliarella, Simone Pepe and Marco Motta at a combined cost of €37.25m will not affect the proposed new cash injection. As buyout figures had been agreed with the previous clubs of the quartet before they joined on loan last season, Juventus were able to account for the outlay in their 2010-11 budget.
The new monetary backing from Exor comes as a huge boost to the club, after widespread criticism had been directed at the parent company's chairman and CEO John Elkann over his apparent lack of support for his football interests. Subsidiaries of the holding company have recently pumped €450m into cricket and pledged billions more into Formula One while Juventus' fortunes have taken a nosedive.
Now with money to spend and a return to the Stadio delle Alpi only two months away, Juve will look to bounce back from their recent troubles on the pitch. The side finished seventh in Serie A for the second year running in 2010-11, meaning there will be no European football in Turin when the new campaign gets underway.