Juventus started the season with renewed hope, a very transformed side based on a heavily Italian-influenced transfer campaign and also included a new coach, Luigi Del Neri, and sporting director, Giuseppe Marotta, who worked successfully together at Sampdoria. There were expectations of major improvement from last season's disastrous effort that saw the Bianconeri finish seventh in Serie A.
However, come mid-March, Juventus are out of the Scudetto race, out of the Europa League, and exited the Coppa Italia with European qualification for next season still in significant doubt. It's not the campaign the Bianconeri faithful envisaged following an influx of new players. Nonetheless, the new faces in Turin have had varying effect and
Goal.com
runs the rule over the new stars and flops at the Vinovo traning ground.
IN:
Sorensen (Lyngby), Aquilani (Liverpool), Quagliarella (Napoli), Traore (Arsenal), Motta (Udinese), Krasic (CSKA Moscow), Martinez (Catania), Bonucci (Bari), Storari (Milan), Pepe (Udinese), Barzagli (Wolfsburg), Toni (Genoa), Matri (Cagliari).
OUT:
Trezeguet (Hercules), Ekdal (Bologna), Giovinco (Parma), Camoranesi (Stuttgart), Zebina (Brescia), Diego (Wolfsburg), Immobile (Siena/Grosseto), Lanzafame (Brescia), Almiron (Bari), Ariaudo (Cagliari), Molinaro (Stuttgart), Chimenti (Retired), Cannavaro (Al-Ahli), Amauri (Parma), Legrottaglie (Milan).
Milos Krasic: A-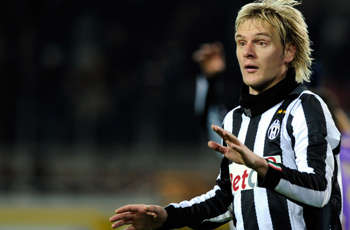 From: CSKA Moscow

Fee: €15m

Position: Midfielder

Appearances/Goals: 34/7

The attacking winger set Serie A alight in his first few months, before going missing at the turn of the year. Nonetheless, he's quick, sharp, a proficient finisher, and has excellent ball control - one anticipates he will be a cornerstone of the Bianconeri offence for years to come. Has shown recent signs of returning to form and €15m seems like an absolute bargain for the Serbian international who is truly committed to the club's cause.
Alessandro Matri: B+
From: Cagliari

Fee: €2.5m Loan (€15.5m option)

Position: Forward

Appearances/Goals: 8/5

Foundering without a pure goal-scorer, the winter acquisition of Matri has certainly relieved some of the pressure up front. Five goals, including a Derby d'Italia winner over Inter, have underlined his importance to the team chasing a European spot. His goals will be a decisive factor in where Juventus finish this season. The 26-year-old eagerly stated he will prove he is worth his high price-tag of €18m and is on his way to doing so.
Fabio Quagliarella: B+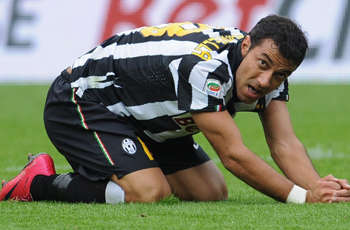 From: Napoli

Fee: €4.5m Loan (€10m option)

Position: Forward

Appearances/Goals: 17/9

Many questioned his arrival from Napoli in the summer, but his move certainly paid immediate dividends - when he went down with a season-ending knee injury in January so did many of the Turin giants' aspirations. A driving force for the club worth the €10m that will certainly be spent on maintaing his presence at Juve. With his 2010-11 cut short, a higher rating was out of the question, even if the circumstances were beyond his control.
Frederik Sorensen: B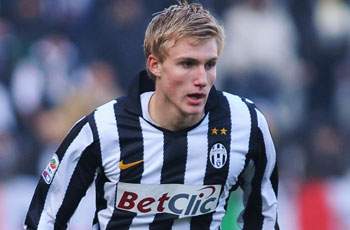 From: Lyngby

Fee: Undisclosed

Position: Defender

Appearances/Goals: 13/0

A surprise starter in 2010-11, the 18-year-old has made up for the deficiencies of Marco Motta and Zdenek Grygera at right back this season. Comfortable both moving forward and defending, the young Dane has been one of the few unexpected bright spots of another lacklustre season for the club.
Marco Storari: B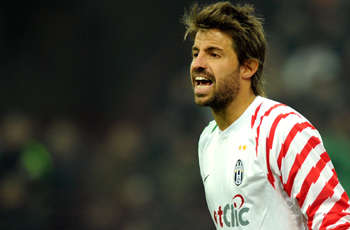 From: Milan

Fee: €4.5m

Position: Goalkeeper

Appearances/Goals: 23/0
When Gianluigi Buffon was expected to miss the first half of the campaign due to injury, Juventus went out in search of a reliable replacement and snapped up the veteran from Milan after he had performed admirably for Sampdoria the previous season. Despite some convincing displays in goal, he was still ousted upon Buffon's return to fitness. Arguably, the best back-up goalkeeper in Serie A even if he would prefer to be in the starting XI.
Alberto Aquilani: B-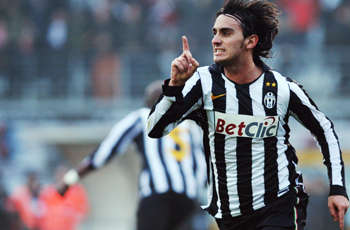 From: Liverpool

Fee: Loan (€16m option)

Position: Midfielder

Appearances/Goals: 27/2
After his nightmare at Anfield, Aquilani has for the most part relished his on-loan return to Serie A, offering his side the presence on the ball they needed so desperately in the centre of the pitch. Although injuries remain a major concern for the Italian international, his price tag may also force the Bianconeri to let him slip through their fingers.
Leonardo Bonucci: B-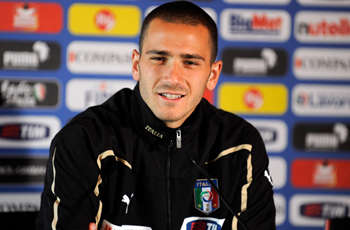 From: Bari

Fee: €15.5m

Position: Defender

Appearances/Goals: 34/0

After a highly successful season at Bari, Bonucci has been caught out of position a few too many times in his first season at Juventus. His talent is absolute, but it appears he's still learning the ropes in many respects and marginal improvement is needed if he is to become a long-term option as many expect him to be for both club and country.
Simone Pepe: C-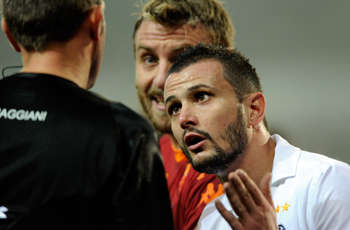 From: Udinese

Fee: €2.5m Loan (€7.5m option)

Position: Midfielder

Appearances/Goals: 30/4

Pepe will run like no one else - but to be honest he offers little else. When the squad is healthy he has effectively lost his starting place and can truly only be considered a viable option off the bench for a club such as Juventus. Whether the Bianconeri will take up their option on him is a mystery after his inconsistency this campaign.
Andrea Barzagli: C-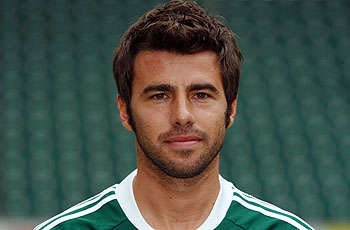 From: Wolfsburg

Fee: €300,000

Position: Defender

Appearances/Goals: 7/0

Only a stop gap, Barzagli was brought in under no illusions in Turin, he is a depth signing in central defence, also covering the exit of Nicola Legrottaglie. His chances of breaking into the first team on a regular basis are thin and his usefulness long-term and ability to perform at the top level have question marks hanging over them.
Armand Traore: D-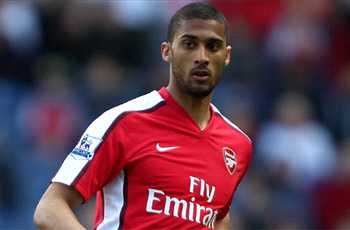 From:
Arsenal
Fee:
Loan
Position:
Defender
Appearances/Goals:
10/0
A test at left back that failed miserably, Traore missed the first half of the season through injury and has been relatively poor since his return. The young Frenchman, on loan from Arsenal, will likely be returning to the Emirates this summer.
Luca Toni: D-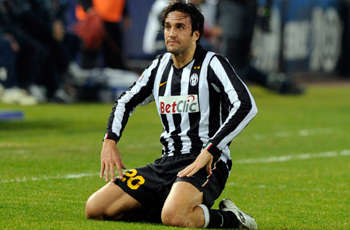 From: Genoa

Fee: Free Transfer

Position: Forward

Appearances/Goals: 8/1

What were Juventus thinking? What possessed the Bianconeri to bring in Luca Toni, even if he had no transfer fee, is beyond many people. His prime well and truly elapsed, even in poor form during the first half of the season with Grifoni, the only thing saving this spectacularly short-sighted acquistion from an 'F' is that he scored one wonderful header in a 3-1 triumph over Cagliari.
Marco Motta: F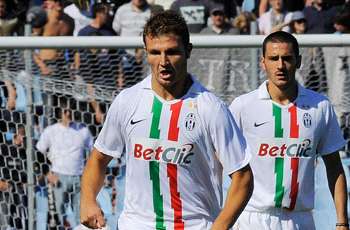 From: Udinese

Fee: Loan (€5m option)

Position: Defender

Appearances/Goals: 21/0

Once touted as one of the best right backs in the peninsula, the former Roma defender has become a forgotten man due to a flurry of sub-par and reckless performances. His most recent was evidence of his lack of focus, as he was sent off in the first half of a 2-2 draw with Cesena, a match where his side had a 2-0 lead. He has so far wasted a golden chance to prove himself with a top club and may not get the opportunity again.
Others

Jorge Martinez: N/V

Brought in from Catania for €12m, it's difficult to give the Uruguayan a fair rating based on a handful of performances. Has shown glimpses of his undoubted talent in bunches and could well prove useful, even if his price tag seems a tad high for what he's brought to the table thus far.



Final Grade: C-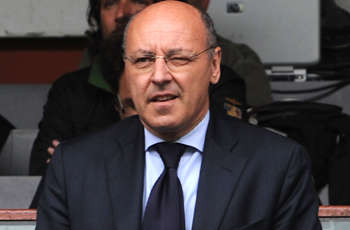 New sporting director Giuseppe Marotta is an improvement over Alessio Secco, but his first transfer campaign was a mixed bag. Some players have proven useful and effective, but several holes still exist in this team that need to be addressed.
Coach Luigi Del Neri is likely to pay the price in the summer though Marotta's future is slightly more secure. Overall, if they don't qualify for the Champions League - which seems a probable outcome - it will be deemed another disappointing year for Juventus, despite plenty of changes, and while a few were successful several simply did not pan out.
Follow Adam Scime on