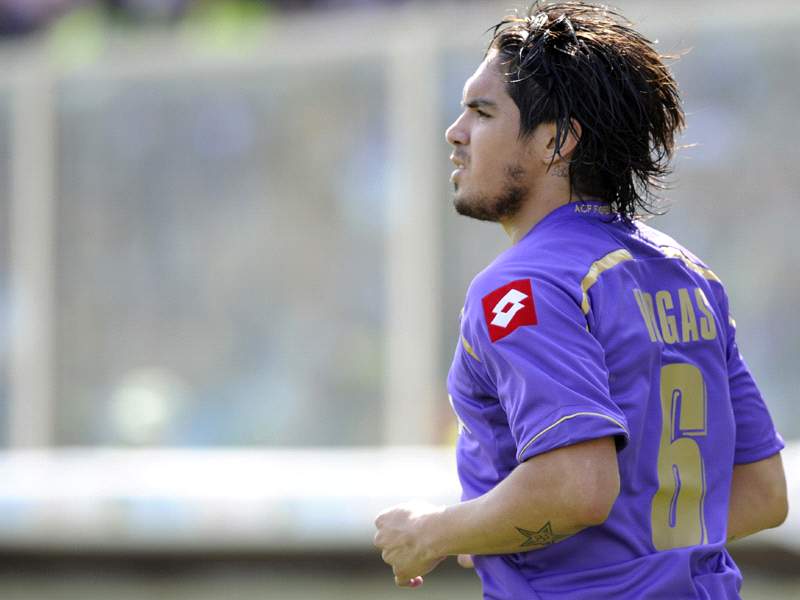 Bayern Munich
are leading a €13 million charge for
Fiorentina
winger
Juan Manuel Vargas.
Radio Blu
reports Vargas, 27, who joined the Viola from Catania in 2008, is subject to increasing interest from the Bundesliga side.
The Germans are ready to table a €13m bid and throw in the full rights to 20-year-old left back Diego Contento.
Vargas' agent is expected to arrive in Munich on Friday for a weekend blitz as he tries to beat the Monday transfer negotiation deadline.
He will speak with Bayern chiefs to make a certain decision on his client's future as Vargas seems willing to move on.
The mood in Florence appears to be one based on looking ahead, suggesting the Peruvian's time at the Franchi will be cut short.