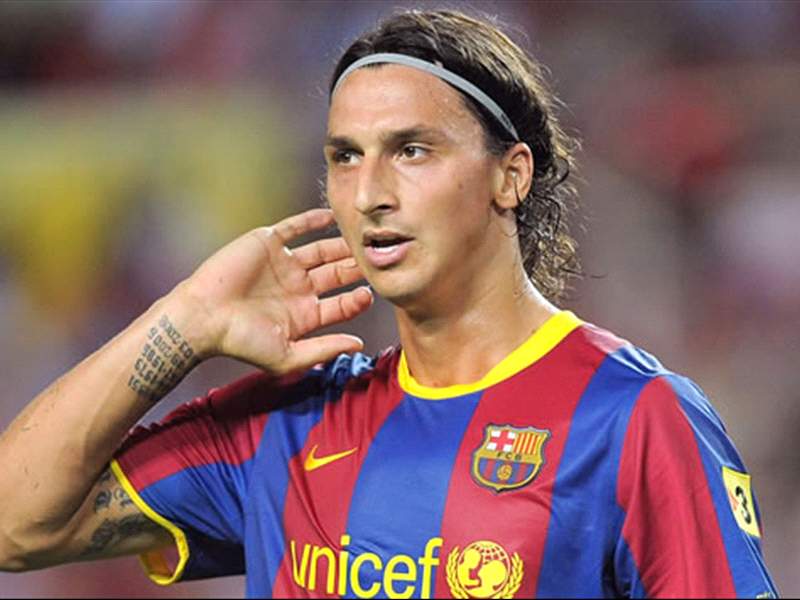 Departing
Barcelona
striker
Zlatan Ibrahimovic
has delivered a stinging rebuke to Blaugrana boss
Pep Guardiola
, insisting that the coach "destroyed his dream" of playing at the Camp Nou.
The 29-year-old has been confirmed as a Milan player and is expected to be unveiled at San Siro ahead of the clash with Lecce this evening.
However, Ibrahimovic ensured that his opinion of Guardiola was made known, and speaking to journalists alongside representative Mino Raiola, he remarked: "When I walk into a room, [Pep] Guardiola will walk out. I don't know if he is scared of me.
"He is the philosopher who has broken my dream of being at Barcelona. The coach did not want me and I will not waste any more time. I want to retrieve my love of football with another team. I leave with more motivation and the strength to do better. In football, things can change within 24 hours."
The Swede, when asked if he was aware of any reason why he and Guardiola did not enjoy a fruitful relationship, said simply: "You need to talk to him, it is he who has the problem, and I do not know what it is.
"I am very happy, because I am going to Milan."
Ibrahimovic will play on loan at the San Siro for the 2010-11 season, after which Milan will play €24m to complete his transfer, ending an ill-fated spell in Catalunya.

Follow Goal.com on

. Get the latest football news direct... Check out Goal.com's

page; be part of the best football fan community in the world!