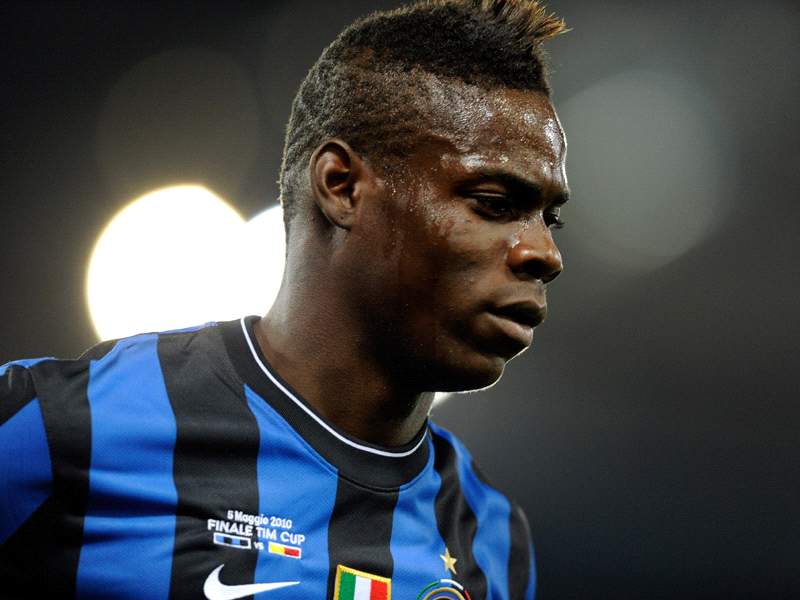 Roberto Mancini
has hailed
Inter
striker
Mario Balotelli
as
Manchester City
look set to sign the Italian.
The two clubs have been in discussions during the last few days over the transfer of the youngster, and reports in Italy are even suggesting a deal could be completed as early as Monday.
Former Inter boss Mancini hopes a reunion with Balotelli is around the corner but says the player's wages could prove to be a problem, despite the club's riches.
"There is money to sign everyone, but not to pay them a lot, as some people are saying," he told
La Stampa
.
"He (Balotelli) is one of the four or five strikers that interest us.
"I was the first to believe in him and I'm convinced about what he can do.
"Mario has two qualities that suit us, his talent and his age, because I want people able to build a cycle at Manchester City.
"But we come back to the problem of the valuation, which must be resolved.
"I think in about 10 days certain situations will be clearer."