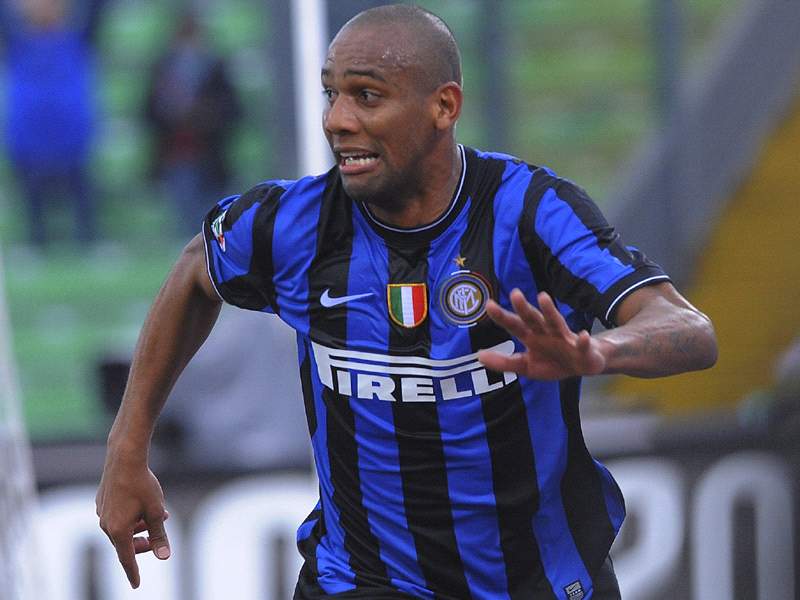 Jose Mourinho's era at Real Madrid has begun with three signings as Sergio Canales, Angel Di Maria and Pedro Leon have come through the entrance at the Bernabeu, but it as though the Special One wants to add to his squad further.

Although Bastian Schweinsteiger remains the preferable option, Sami Khedira has been strongly linked, whilst the addition of Mesut Oezil would necessitate the sale of either Rafael Van der Vaart or Kaka.

But as reported by AS, the Special One is keen on bringing one player in particular to the Spanish capital: Inter right-back Maicon.

Despite the fact that Blancos director general Jorge Valdano announced in the wake of Di Maria's signing that Madrid would only make one or two more signings, Mourinho continues to hope that the negotiations between the Merengues and Inter, which have reached an impasse, can be set into motion again. For the Portuguese coach, the Brazilian right-back is an important piece of his vision of a future Real Madrid.

On Wednesday, Inter declared that the Brazilian will not be sold on the cheap and Madrid have been told that the Italian club will not cede from the €35 million price tag they have slapped on the player. Los Blancos have stated they will not pay such a quantity for the soon-to-be 29-year-old, refusing to raise their offer from €25m.

The saga could continue well into August and up until the transfer deadline, but in the event that an accord cannot be reached, Los Blancos have a plan B which includes retaining Sergio Ramos at right-back where the player performed adeptly for the Spanish national team in this summer's World Cup triumph, and instead signing a central defender, with Benfica youngster David Luiz and Porto's Bruno Alves heading the list.

Another worry for the Portuguese coach remains the left-back position for which Manchester United's Patrice Evra and Chelsea's Ashley Cole remain far too expensive for consideration. Regardless, it seems the pieces in the Spanish capital may continue to move for some time and all of it may hinge on whether Maicon dons a white shirt.