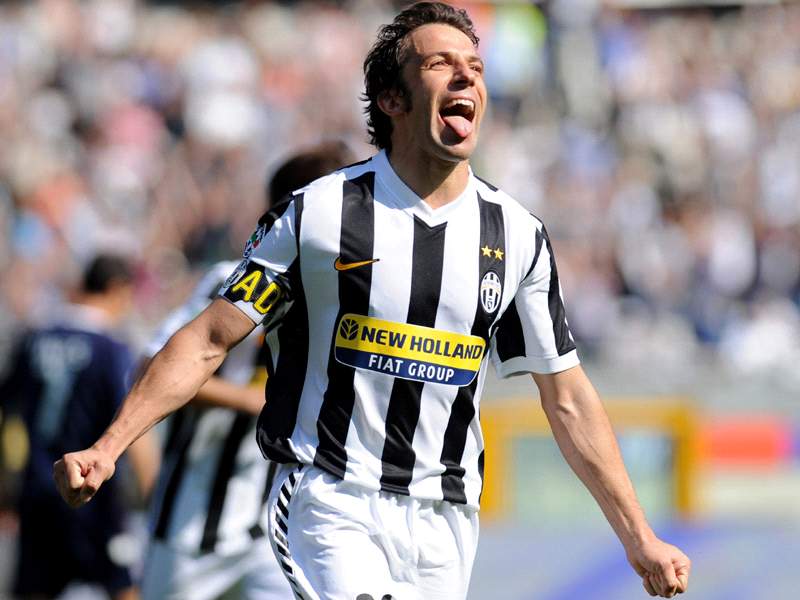 Juventus
captain
Alessandro
Del
Piero
is eager to start the new season, and he has plenty to look forward to as pre-season gets underway for the Old Lady.
"We restart. Today we have the medicals, and then the launch of our new kits at Vinovo," he told his official website.
"This is my 18th ritiro and it feels like the first. I am living this moment with great enthusiasm.
"It's not like going back to school after the holidays and moaning that they have ended, but there is more will to restart and get back on the pitch.
"We want it more than anything this year, especially after last season, a year to forget.
"I cannot wait to start."
Meanwhile, Juventus target Milos Krasic has made his voice heard in Turin, and hopes both clubs can agree on a deal and allow him to make the move from CSKA Moscow.
"I have not decided anything yet, but my big desire is Italy and I feel an attraction to Juventus in my heart," he told
Sportmediaset.it.
"I have a contract with CSKA and they also have the right to hold their own.
"But I have expressed my intentions to leave. I have been there six years.
"I told them that I want to continue my career at Juventus."
Negotiations between Juventus and CSKA have been frozen behind a pay wall as the clubs are stuck over a transfer fee.
The Old Lady seem reluctant to offer more than €15 million, whereas the Russians want €16.5m.
Sky Sport Italia
report Giuseppe Marotta is to hold further talks with CSKA chiefs next week.

Who has the best chance of winning the World Cup? Check out Castrol Football's 2010 FIFA World Cup Winner Predictor.