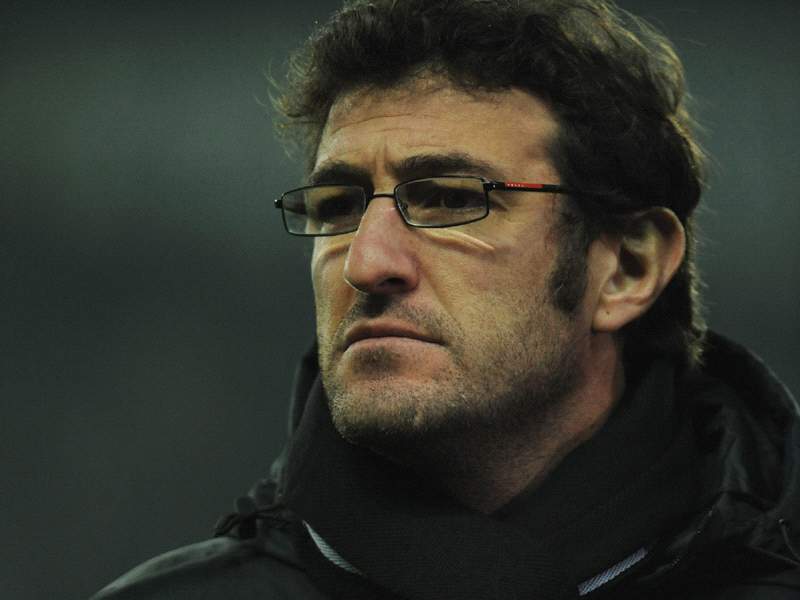 Juventus
coach Ciro Ferrara is clinging onto his job at the club as he tries to salvage their season against Inter in the Coppa Italia.
Despite all the voices and feelings that the sack is an iminent certainty, Ferrara stood firm and remained cool in the pre-match press conference as he disregarded the increasing heat from volatile questions regarding his future.
"I don't feel sacked. Please don't make me say something against Juventus, I wouldn't even do so even if they sacked me.
"It's not a problem for me and I don't care about this at all," he told the press.
"I have always been considered well. In 20 years of Juve this is my first bad moment and I accept it.
"But, I will not take it out on the club. I don't think the club has disowned me in front of the team.
"I have professional people here and they know we cannot say it's finished until it is finished."
Ferrara insists he will not leave his post and he is ready to fight on despite what seems to be a losing battle.
"I just have to switch on the tv to understand what is going on," he added.
"I have not received any communication from the club, therefore I will go to the San Siro with the professionalism.
"When I am told something then I will react differently.
"I have respect for this club and I will continue to work until someone tells me otherwise.
"I am not thinking about resigning from here. I am tranquil. Everyone here is on my side.
"I need to work harder and improve the situation. This has not happened yet, but I am not ashamed."