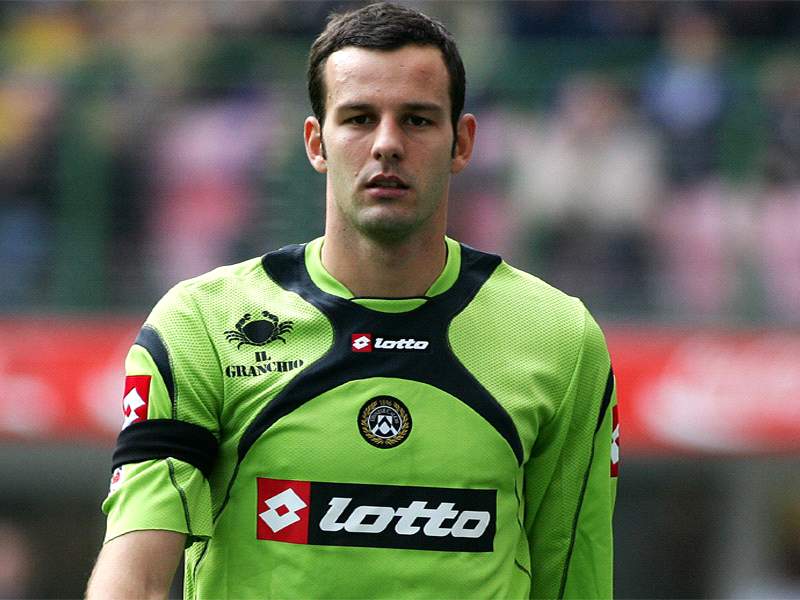 Udinese
goalkeeper
Samir
Handanovic
is being tracked by German giants
Bayern
Munich
, with the Bavarian giants devising plans to land him in the summer.
Reports in his homeland of Slovenia suggest Udinese are eager to sell the 25-year-old international to the Bundesliga club - a notion that has been underlined by his Italian agent Federico Pastorello.
"I think it's best for Samir that he leaves Udinese in the summer," Pastorello told
Nogomania.com
"He is one of the top keepers in Serie A and needs to play for a bigger club. I know that Bayern are interested. They have been scouting him for quite some time and from what I've heard he is highly rated in Munich.
"I believe the official offer will be made this month, with the deal being closed during the summer. His market price is currently €15 million and only Milan, Inter and Juventus could afford him in Italy."
Former Slovenia international Branko Oblak also confirmed an interest from Bayern.
"Me and Breitner watched Handanovic three times at Slovenia's international matches in Maribor," he said.
"I can say that Bayern are interested in Handanovic, because they are a club that doesn't waste time on players and specifically scout their main targets. I think the move would be good for both clubs."
Handanovic has reacted to the news, but was eager not to delve into the matter further in an attempt not to strain his relationship with the Italian club.
"I think now is not the right time to discuss such matters. I never publicly talk about a possible transfer, especially now, when Udinese are not in a good position in the Serie A table. When the time comes, we can talk about this," the glovesman said.
Handanovic's deal expires in 2012, but it seems clear the Germans are in good stead to land him.

Salvatore Landolina, Goal.com