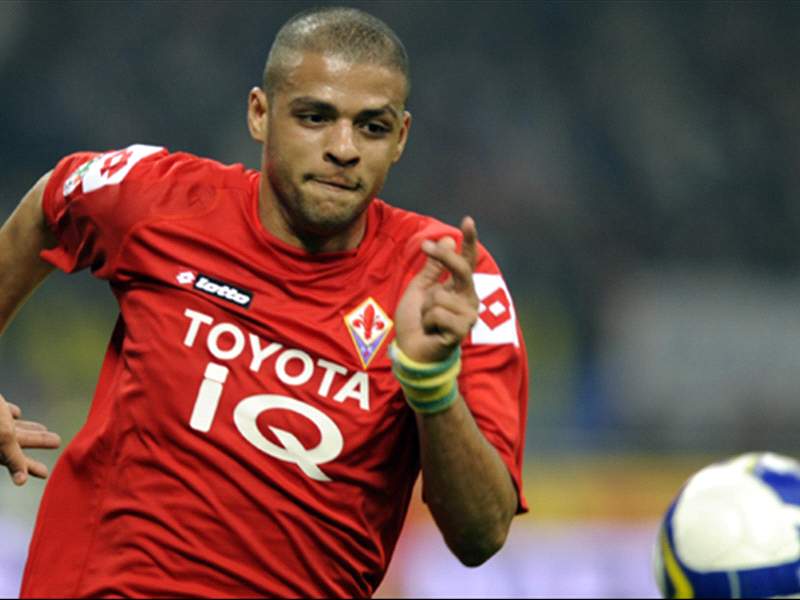 Former
Arsenal
captain Gilberto Silva has encouraged international team-mate
Felipe Melo
to join his ex-club should he leave
Fiorentina
this summer.
As well as being linked with a move to the Emirates Stadium, the 26-year-old has also been suggested as a
possible acquisition for European champions Barcelona
, while Flamengo's Adriano believes
he should join Inter
.
However, Silva is confident the combative midfielder would prove to be a huge success should he opt to ink a deal with the Gunners.
"We heard rumours and he asked me. I said it's a fantastic club and if he's interested he should go without thinking," Silva told
BBC Sport
.
"He is exactly what they need - a powerful player with quality. If they got him it would be great because he is a player they need at the moment.
"I'm sure if they got him it would be a good signing. I have told him Arsenal is a great club and I am sure next season they will improve."
Gilberto Silva is also of the opinion that Melo would have no problems adapting to the Premier League.
"He is a very good player," Silva remarked.
"Felipe has shown in the national team that he has personality and quality.
"I am sure he has a lot more to grow as well. He is a young player, strong, powerful and has a good quality in his pass.
"My partnership with him works well and I hope we can carry on doing well for Brazil."

Ricky Brooks, Goal.com