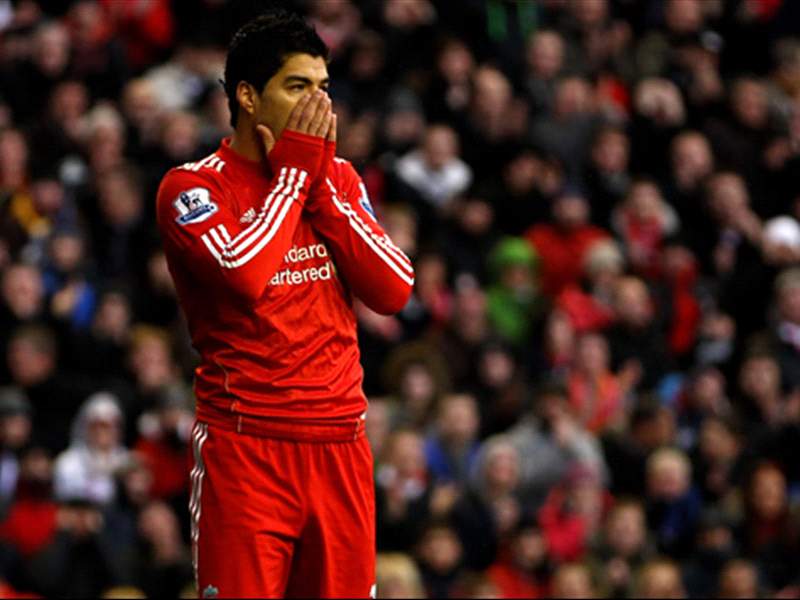 The Football Association has handed
Liverpool
striker
Luis Suarez
an eight-match ban and a fine of £40,000 after he was found guilty of racially abusing
Manchester United
defender
Patrice Evra
.
The Uruguayan was involved in a clash with the Frenchman during the match between the two sides at Anfield on October 15, with the United man pursuing a complaint after the match.
An independent regulatory commission announced late on Tuesday that Evra's allegations against Suarez were proven and that the player, who denies the claims being made against him, has two weeks to appeal against the decision and resulting punishment.
Liverpool have already issued a robust statement saying they are very surprised and disappointed that the player has been found guilty of the allegations, and the Reds have declared they will support all attempts to clear his name.
Goal.com
wants to know what you think about the astonishing news which has broken in a saga that still does not look like it is going to come to an end any time soon.
Do you think the verdict is absolutely right, or should Suarez have been banned for even longer after what has emerged?
Alternatively, do you may feel that the ban is far too long or that he should not have even been found guilty at all in the first place?
HAVE YOUR SAY
Let us know your views by voting in our poll and by leaving a comment below. You can also engage with us and other readers on the Goal.com Facebook and Twitter platforms. The best comments and the results of our poll will be published in the days ahead.