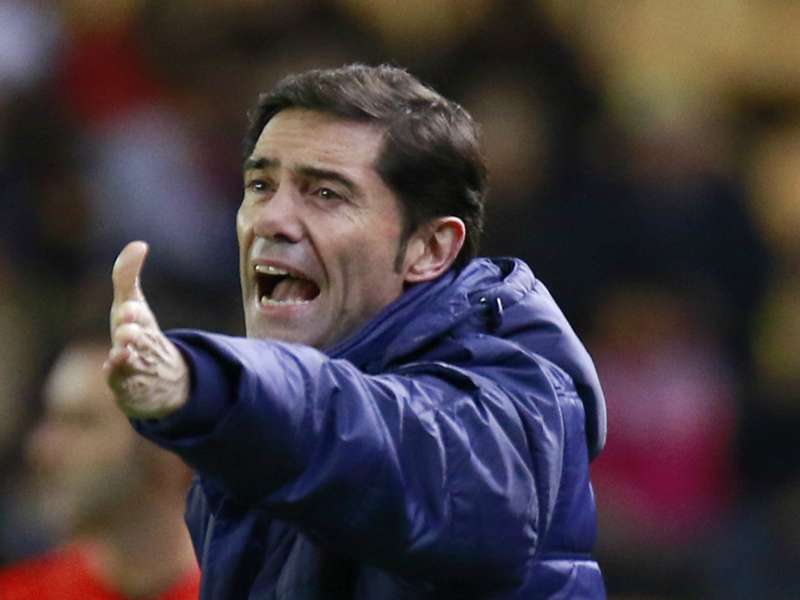 Villarreal coach Marcelino believes Barcelona are the clear favourites in their Copa del Rey semi-final tie as the Catalans' attacking trio of Lionel Messi, Neymar and Luis Suarez alone is worth seven or eight times his side's entire budget, yet he has stressed that they will do their utmost to spring a surprise.
The first leg of the tie takes place at Camp Nou on Wednesday evening and the Villarreal boss has set his sights on an upset.
"Barca are clear favourites because we are up against the best Barca of the season and their three strikers are worth seven or eight times Villarreal's budget," Marcelino said at a press conference.
"But we are two steps away from the final. The first game will be a clear indication of our chances of getting to the final. We go into the game highly ambitious and motivated. Let's see if we are capable of being competitive once again versus an extraordinary team.
"Keeping a clean sheet at Camp Nou is difficult. Nevertheless, we have to try and score whenever we have the ball and defend like lions when we don't. We have to be strong mentally knowing that we will have to run a lot.
"Barca have added new ideas in attack. Before they had the ball all the time, now they have weapons to hurt a side wherever they win the ball. They are the best team moving the ball around in tight spaces. We are going to try to make sure they have a bad day."
The second leg is scheduled to take place on El Madrigal on March 4.
The other Copa del Rey semi-final is between Athletic Bilbao and Espanyol.