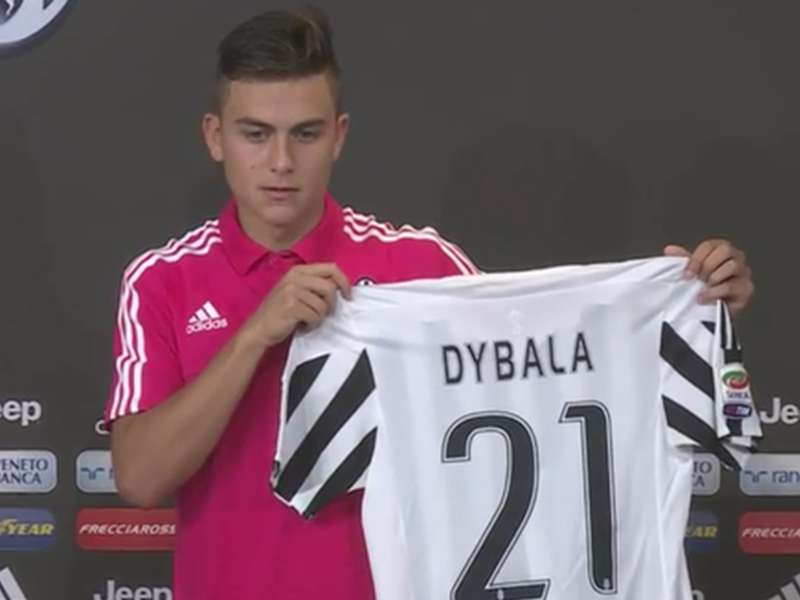 Juventus summer signing Paulo Dybala believes he has joined the "perfect club" to start racking up silverware.
The 21-year-old Argentine excelled at Palermo in 2014-15, triggering a race between top European clubs to secure his long-term future.
Massimiliano Allegri's Serie A champions came out on top in the pursuit, tying him down to a five-year deal, and the €32 million forward expressed his delight at his official unveiling on Tuesday.
"Playing for a great club like Juventus represents an important step for me," he told reporters. "The first-team competition here means you can never ease off, which is a motivation and keeps you on your toes.
"It's the perfect club to start winning things in my career. I've been here a couple of days and it's a big change for me. I hope I'm able to develop into a top player here."
The Bianconeri are currently on a four-season Scudetto streak and won the Coppa Italia for the first time in 20 years in May, though Dybala has his sights set on going one better than the European runners-up medal Juve picked up last month.
"Last year Juventus enjoyed a great season," he added. "It's a pity that they could not win the Champions League, but I think the club can go one step further this campaign.
"We all must be ready to play, we have three trophies to fight for and a Super Cup on the horizon. Serie A will be difficult this year, but we've got a strong squad and can repeat last season's exploits."
addResponsivePlayer('1wn75vfostk4e1313yu1kkgfaz', '90c3f911c1684c4f96b53843751b4bb7', '11xbn7yk8x2vn1jn9dk03a12rv', 'perf1wn75vfostk4e1313yu1kkgfaz-11xbn7yk8x2vn1jn9dk03a12rv', 'eplayer40', {age:1429631048000});