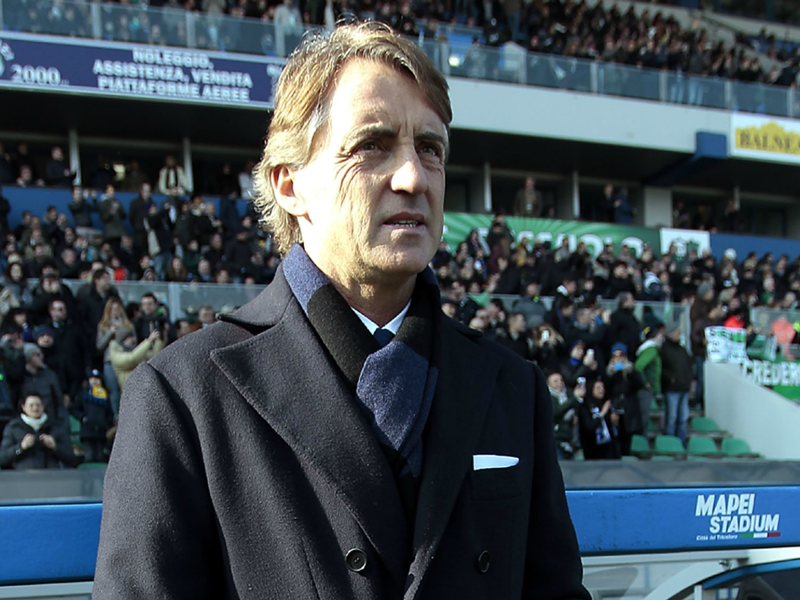 Inter vice-president Javier Zanetti says coach Roberto Mancini can make the club great again.
Mancini, who led Inter to three Serie A titles during his first spell in charge between 2004 and 2008, returned to succeed Walter Mazzarri following a disastrous start to the season that saw them manage just four wins in 11 games.
He failed in his target to secure a return to the Champions League, but Zanetti is confident the former Manchester City coach can lead Inter back to glory.
"We had some great times under Roberto," said Zanetti as he picked up the Nicola Ceravolo award for his contributions to football.
"It was with him that we began our winning cycle and I'm sure that with him we'll get back to challenging at the top.
"All of us, president [Erick] Thohir more than anyone, want a team capable of winning trophies. We want to taste the joy of success again and I think the time has come for us to try and do that once more."
Former Argentina international Zanetti, who made over 800 appearances for the club, concedes the current campaign has fallen short of the expectations that followed Mancini's return.
"We need to be patient. It's hard for all of us when results aren't coming, myself more than anyone as an Inter fan," Zanetti said.
"When I joined the club I went through some tough times but I always believed that hard work would pay off, that it would take us where it did. We must do the same now, starting next season. I'm sure we can be very successful."
addResponsivePlayer('1wn75vfostk4e1313yu1kkgfaz', '90c3f911c1684c4f96b53843751b4bb7', 'z2wd83kftx4pz1z4chpsrbsk', 'perf1wn75vfostk4e1313yu1kkgfaz-z2wd83kftx4pz1z4chpsrbsk', 'eplayer40', {age:1429631048000});