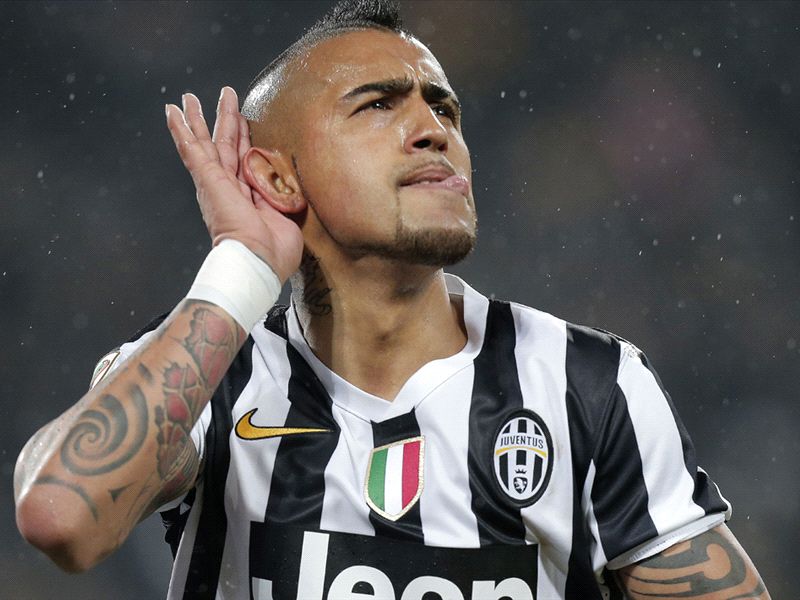 Juventus
star
Arturo Vidal
believes that he is the best player in the world in his position as no other centre-midfielder impacts so effectively in attack and defence.
The 26-year-old missed out on a spot in the 2013 FifPro World XI at this month's Fifa gala in Zurich, yet he feels there's no other centre midfielder playing at his level at the moment.
"I am the best player in the world in my position. That's simply the way it is for me," the Chile international was quoted as saying by
Sport Bild
.
"There are a lot of players out there in my position who try and play just like me and want to copy my style of play.
"But it's quite clear for me that I'm the best in my role. Nobody puts in as much defensive work as I do and then scores a lot of goals on top of it as well."
Vidal joined Juventus from Bayer Leverkusen in the summer of 2011 and has since developed into one of the
Bianconeri
's undisputed star players.
He has scored 15 goals in 28 appearances so far this season.