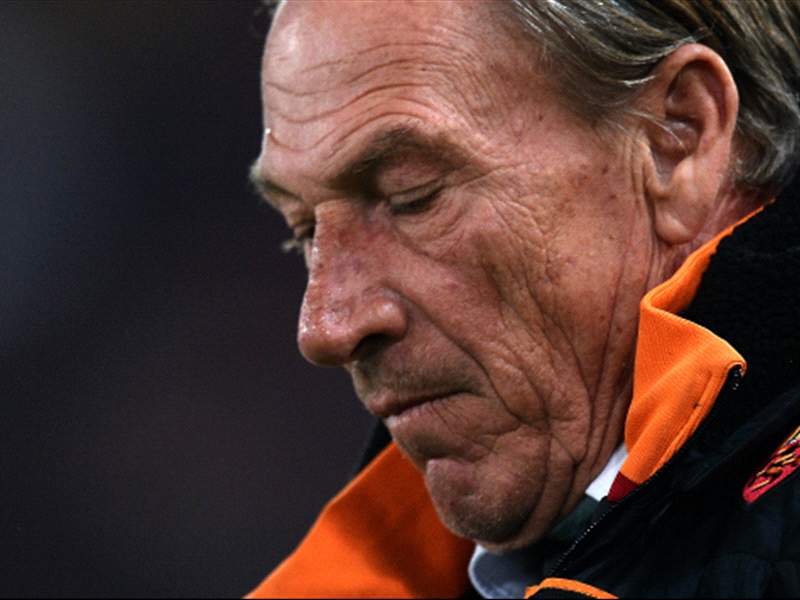 Zdenek Zeman has revealed that he is still bitter over his sacking as Roma coach this season.
The Czech was dismissed in February after seven months at the club, with the Giallorossi down in eigth in Serie A at the time, and he believes he was always on borrowed time at Stadio Olimpico as his philosophies were never suited to the side.
"Sometimes I wonder myself why I was appointed. My philosophy proved different from that of [Roma's] executives. Certainly my bank account has been richly rewarded thanks to my salary," he told Gazzetta dello Sport.
"I asked the club to give me more time. Was it a shock [that they sacked me]? Without discipline there cannot be a football team.
"The way my experience in the capital ended left me so much bitterness. My biggest mistake was thinking that everyone at Roma had my enthusiasm and heart."
Zeman also spoke about a number of players he was perceived to have had problems with during his tenure with the Giallorossi, including Pablo Osvaldo, Daniele De Rossi and Maarten Stekelenburg.
"Stekelenburg and I never spoke, even after some of his blunders. He then suffered an injury after the Parma game [in October] and was out for the next two months," Zeman explained.
"During that time, [Mauro] Goicoechea did well and we won often. When Stekelenburg became available again, he did not find the stimuli to regain his starting spot - so much so that he wanted to go to Fulham.
"Goicoechea's most serious errors stand out, but he also did good things.
"Pablo Osvaldo in 22 games under me scored 10 goals and I project he would have made 20. Over the next ten games after me he scored only one goal. I don't think I managed him that badly.
"[Miralem] Pjanic with me might not have played one or two games; I was just trying to find the best location for him. I don't think they have yet.
"I've never had anything against De Rossi; I always looked at the choices that would only benefit him in both training and competition."