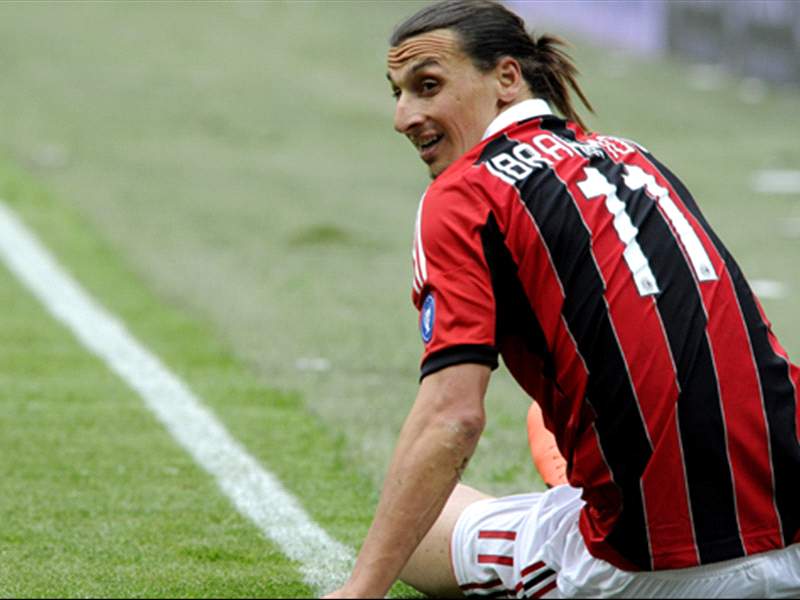 Massimiliano Allegri has confirmed that AC Milan owner Silvio Berlusconi has promised him Zlatan Ibrahimovic and Thiago Silva will not be sold.
The Rossoneri's star duo have both been linked with a move away from the Giuseppe Meazza this summer, but the 44-year-old trainer has rubbished the speculation.
"Anything can happen on the transfer market from here to August – except for them leaving," Allegri told La Gazzetta dello Sport.
"I talked it over with president Berlusconi and he promised Thiago Silva and Ibrahimovic won't leave Milan.
"We need those two, but also Alexandre Pato. Next season has to be his year."
Allegri went on to discuss Milan's decision to allow Andrea Pirlo to join title rivals Juventus last summer and feels that letting the midfielder go was not a mistake.
"It was a decision also made by Andrea and the club. If Juve hadn't won the Scudetto then you journalists wouldn't have gone on and on about this story. Last year Pirlo didn't play because he wasn't in good shape, but we won the title and nobody complained then.
"It is also not true that I dislike quality in my teams. We field four attacking players usually, plus Antonio Nocerino who is more of an attacking midfielder than a defensive one.
"We lost the title this season because we had a dip after the Barcelona game and we also lost against Fiorentina. I'm sure I made mistakes too, but we missed too many important players," he concluded.