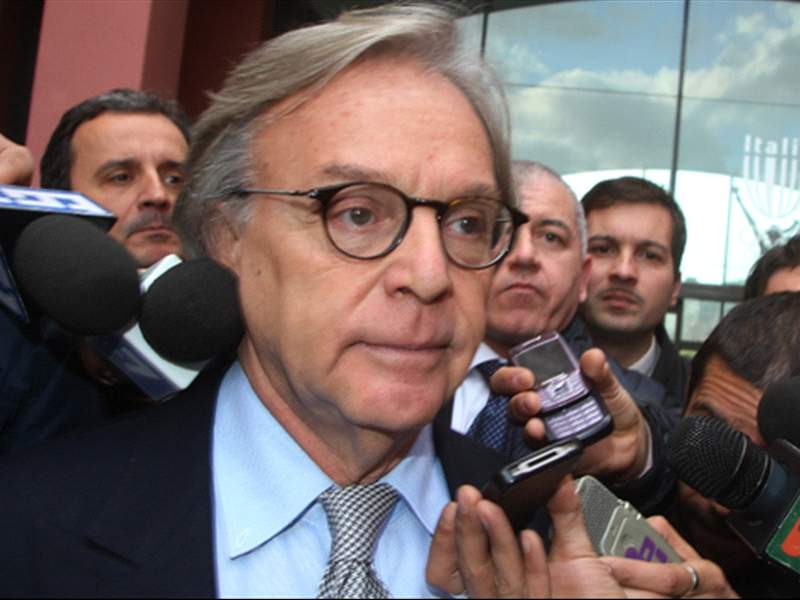 Fiorentina
co-owner Diego Della Valle has called on Guido Rossi to publicly reveal every detail of his investigation into Calciopoli.
Just a day after the peace talks arranged to smoothe relations between the clubs involved in the corruption scandal which rocked Italian football in 2006, Della Valle posted a letter on the Viola's official website urging the former Italian Football Federation (FIGC) commissioner to disclose everything he knows about the investigation.
"Guido Rossi first of all has to publicly explain what really happened," he wrote of the enquiry which led to Juventus being demoted to Serie B and Fiorentina, Milan and Lazio being docked points.
"With regard to the meeting which took place yesterday at the headquarters of CONI, I want to thank president [Gianni] Petrucci for the invitation and the attempt for peace. Even if it has not achieved the desired goal, it has, however, opened a path.
"The shared desire of all in wanting to pacify the members must first pass through a clear and honest analysis of what happened in his time.
"The protagonists of that time must publicly clarify [what happened]. And Guido Rossi has the duty to reconstruct the facts and give a public explanation to all those who want to know the truth."
The peace talks were headed by CONI president Petrucci, who was joined by Della Valle, AC Milan vice-president Adriano Galliani, Juventus president Andrea Agnelli, Napoli patron Aurelio De Laurentiis, Inter's Massimo Moratti and current FIGC chief, Giancarlo Abete.
The scandal, which centred on teams trying to influence the outcome of games by selecting favourable referees, came to light as a consequence of investigations by Naples prosecutors into the Italian football agency GEA World.