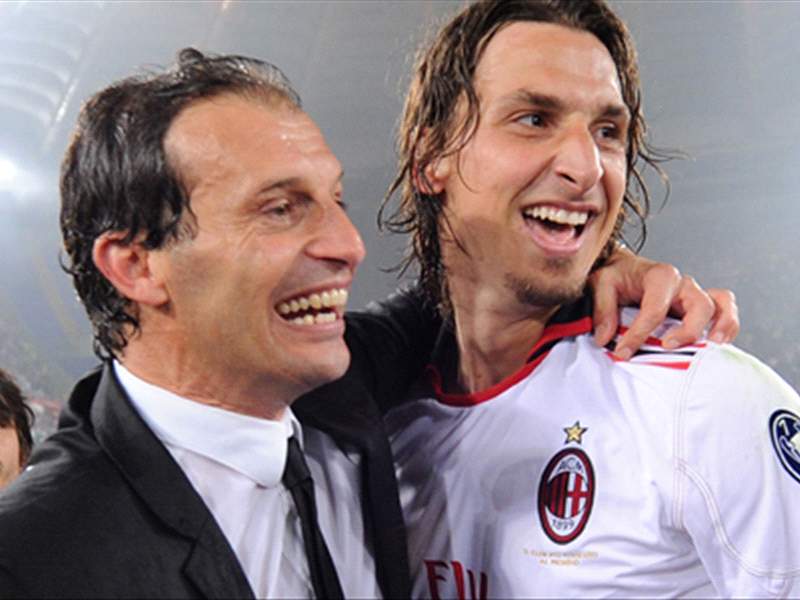 A summer move to
Manchester City
for
AC Milan
forward
Zlatan Ibrahimovic
has been described as impossible by his agent Mino Raiola.
City boss Roberto Mancini had declared he would find space for the 29-year-old who has scored 14 goals in 29 games for the Serie A champions.
But it appears he will not need to accommodate the striker as Raiola echoed statements from Milan coach Massimiliano Allegri who on Monday said that Ibra was staying at the club.
Ibrahimovic joined the Rossoneri on a season-long loan deal from Barcelona, with Milan set to trigger their €26 million option to buy him permanently at the end of term.
"Mancini said he would find a place for Ibrahimovic at City? When Ibra went to Milan I said not just a player was going there, but also a winning mentality," Raiola told
RadioRadio.

"When Ibrahimovic joined Inter, the club had won nothing, but he brought a winning mentality. Ibrahimovic does not like losing and I think he has taken this to Milan.
"Mancini made a big compliment to Ibrahimovic that he could make them step up in quality, but he must not talk to me about it, but to [Adriano] Galliani.
"I believe it will not be easy to take him away. I think it's impossible. Everything has a price in football.
"He has no intention to leave. He wants to grow with Milan. They will make a team to compete in Europe."
Ibrahimovic scored in last night's 2-1 Coppa Italia semi-final second-leg defeat at Palermo after coming on from the bench.