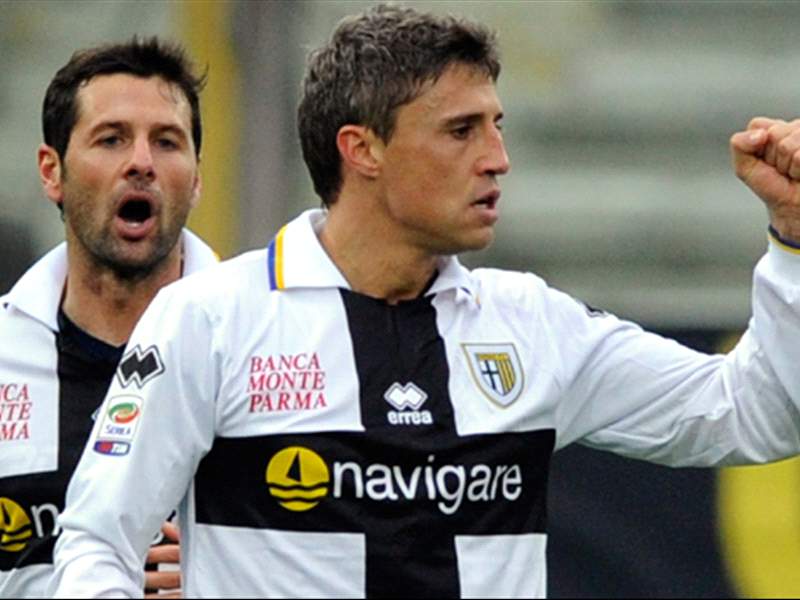 Parma
striker
Hernan Crespo
has revealed that he has received offers from a number of clubs but says that he wants to remain with the Ducali.
The 35-year-old veteran joined Parma in January 2010 and has been among the goals in Serie A.
A much travelled and well-versed player in Italian football, Crespo says that his priority is to have his current contract with the Crociati extended but is keeping his options open.
"My contract expires at the end of the season and I want to keep playing where I feel I'm important to the club," he told
SkySport24
.
"I have received some interesting offers, but I decided to wait, because my priority is Parma. First of all we must achieve safety, then we'll think about the rest. After that, I'll listen to the club's plans and make my decisions based on those."
Reflecting on Parma's 1-0 victory over Sampdoria at the weekend that saw them go four points clear of the relegation zone, the former Lazio and Inter hitman enthused: "We really needed that win, because it allows us to relax over the two weeks before the next game and winning a relegation dogfight away from home is pretty good.
"Having won such an important game helps us to prepare for the tricky encounter with Bari."