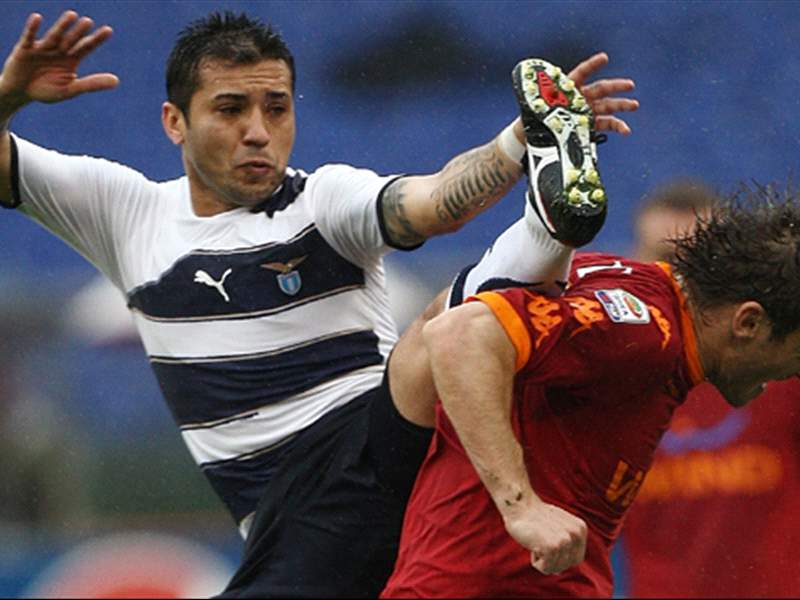 Lazio
midfielder Francelino Matuzalem has been banned for four matches after his elbow on Cesena's Luis Jimenez during Sunday's 1-0 victory.
His actions on the pitch went unpunished as neither the referee nor his assistants saw the incident, but television images were used to help judge Giampaolo Tosel reach his decision.
An extract of a statement released by the disciplinary panel reads:
"In relation to the advice from the federal office, it has been decided to sanction the Lazio player Da Silva Matuzalem Francelino with a four-match ban.
"During a free kick to the visiting team, Matuzalem raised his elbow and hit Cesena's Jimenez, making him fall to the floor, but the referee confirmed he had not seen the incident and no punishment was taken during the game.
"However, after television evidence was used and examined carefully from reliable sources, and the player has been banned for violent conduct."
Follow Goal.com on

. Get the latest football news direct... Check out Goal.com's

page; be part of the best football fan community in the world!