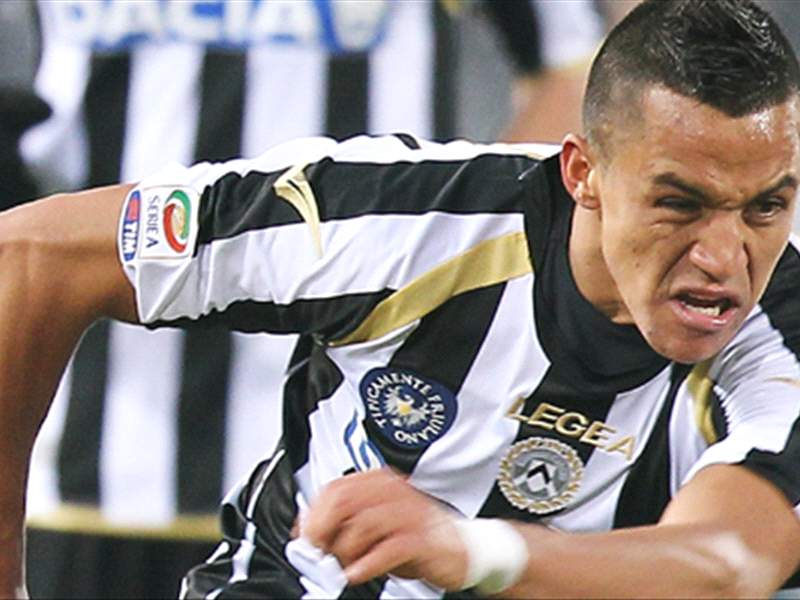 Udinese's Chilean star Alexis Sanchez will almost certainly be leaving the Italian club at the end of this season, according to the player's agent.

Sanchez, 22, was linked strongly with an exit in the January transfer window. Despite reported interest from clubs including Inter, Barcelona and Manchester United, nothing materialised for the forward and the January 31 deadline passed without Udinese relenting and releasing their most prized gem.

In an interview held with FCInterNews on Thursday though, the player's agent Fernando Felicevich assured that the next five months will mark the end of Sanchez's time with the club, and that he will change clubs in time for the 2011-12 season beginning in August.

"In June he will change squad," Felicevich asserted to the news website, while also revealing that despite interest from Inter in January he didn't receive a "concrete offer" from the European and world champions.

Although insisting that the future of the 'Nino Maravilla' is still very much undecided, the agent did reveal that he had received strong interest from the managers of Manchester United, Inter and Manchester City.

"Not only [Sir Alex] Ferguson has spoken highly of him, Leonardo and [Roberto] Mancini have also said great things about the kid, although that doesn't necessarily mean that we will be going to one of those teams."