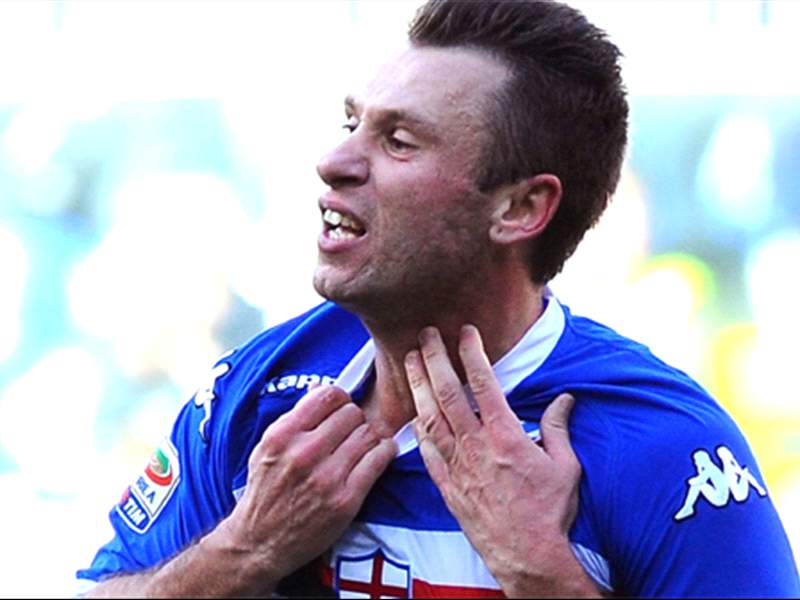 Antonio Cassano
won't have his contract at
Sampdoria
torn up as the arbitration panel decides to reinstate him in the squad, but he faces a sharp cut in wages.
Il Corriere dello Sport
and
La Gazzetta dello Sport
report the latest from the rescission case suggests the arbitration panel will not grant Sampdoria their rescission application following the bitter feud with Riccardo Garrone.
Instead, they are likely to opt for Cassano to be allowed back into the squad, but they will punish him by cutting his wages.
It is said they will order his €2.8 million per annum pay to be slashed by half until the end of his contract in 2013.
If such a decision is announced officially, Cassano will be back in the squad on January 1.