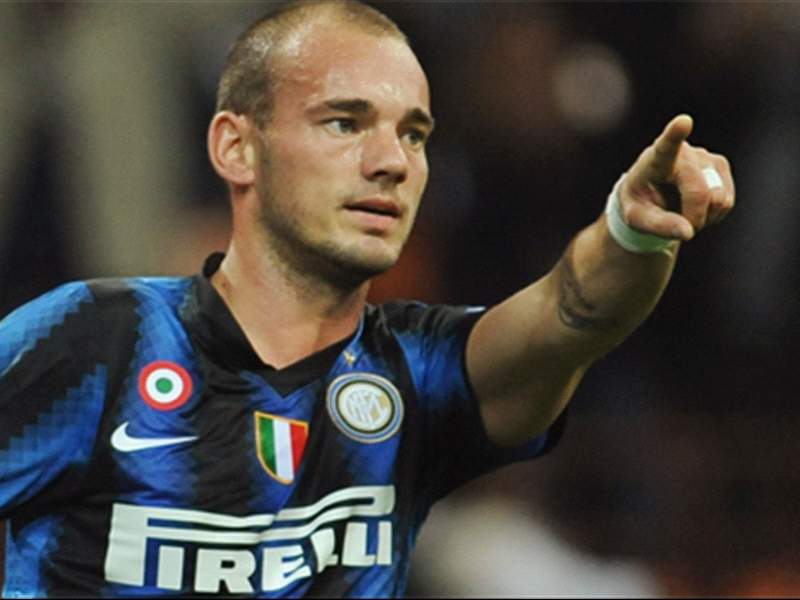 Inter
midfielder
Wesley Sneijder
has categorically excluded a
Real Madrid
return after being left traumatised by his bad experience there.
Sneijder has been linked with a Jose Mourinho reunion in Spain.
And while he admits the coach is one of the best, a return to Madrid is highly unlikely despite the attractive Mourinho factor.
Sneijder feels he was recklessly discarded, and it is this context which has turned his eye away from Madrid.
"Me back at Madrid? It's impossible. I don't want to go back to a club that treated me badly," he told
L'Equipe.
"I will never ever play for Real Madrid again.
"Mourinho? One year with him is worth 10 with any other coach."
Sneijder is a candidate for the FIFA Ballon D'Or, and his hopes of winning it are challenging.
"I know I have a chance, and I think the top three names are right," he said.