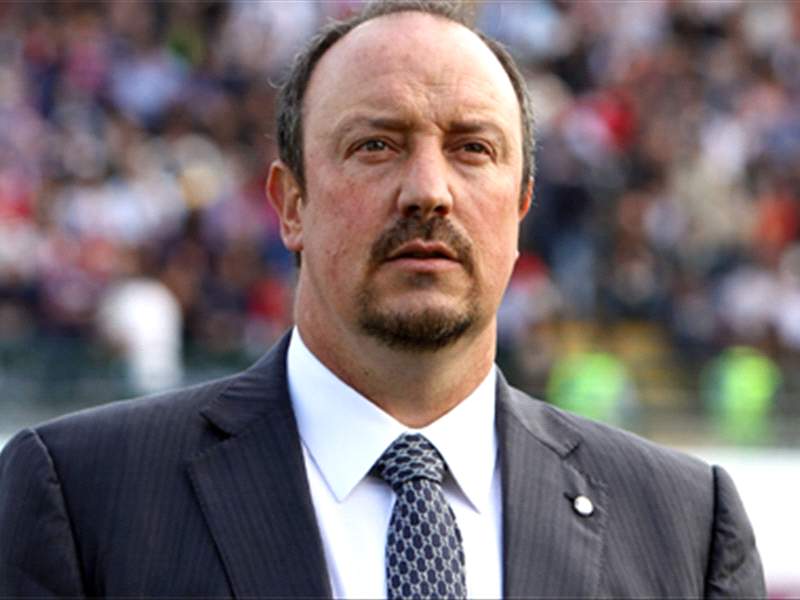 Inter coach Rafael Benitez says that Liverpool manager Roy Hodgson needs to learn more about the English club before throwing accusations at him.
Benitez had earlier hit out at then-managing director of Liverpool Christian Purslow, and has now directed his venom towards Hodgson, who recently complained that the Spaniard had banned Kenny Dalglish from the club's Melwood training ground during his tenure.
"I think that Mr. Hodgson, he doesn't understand," Benitez said to reporters. "Every single press conference is even worse than the last one. He's talking about things that he doesn't know. And some people cannot see a priest on a mountain of sugar.
"Maybe he hasn't been in Liverpool too long. We gave the fans their pride - again. We fought for the fans, we fought for the club and we fought for our players. So maybe he cannot understand this."
The former Valencia coach continued, "I brought back Kenny Dalglish to do a role in the club and Christian Purslow gave him another role.
"He (Hodgson) doesn't know but I will explain it to him. So, instead of talking about the flips or the flops, he has to concentrate on his players, try to do his best. He has a good job to do."
Benitez also defended his own record on the transfer market during his tenure at Anfield.
"They've signed nine players with £10million net spending, I left that squad with £300 million value, 13 internationals."
Benitez concluded by giving Hodgson some managerial advice.
"Concentrate, try to do your best because it will be the best for the club and it will be the best for the fans."
Inter are in north London to confront Tottenham Hotspur in a crucial Group A fixture in the Champions League on Tuesday evening.