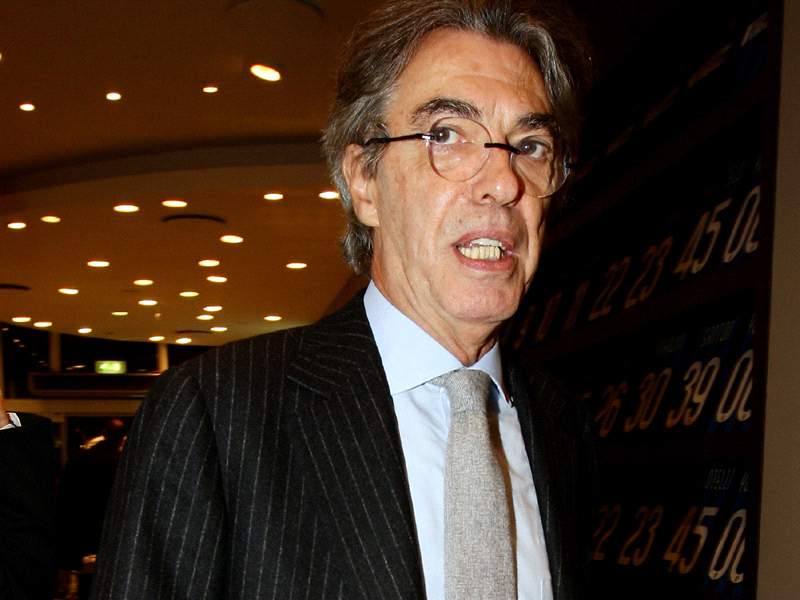 Inter
president Massimo Moratti has hailed the club's official TV channel on its 10th anniversary and believes that his project has been successful.
In an interview with
Inter Channel,
the club supremo enthused, "I have always believed in this project. We thought it was a fairly pioneering idea, and this gave us even more desire to start it, enrich it and give it quality.
"Also, it was a service for the fans, another important aspect that the club should study often and continuously in terms of keeping all our supporters informed and close to what is happening at the club.
"So it was an idea that fascinated me and I think the reply has been positive in terms of duration and quality, because, unlike other channels, I think that Inter Channel has always given pretty balanced judgements. As a channel it has never been exaggeratedly and blatantly in favour of Inter."
Moratti continued, "Football is often the protagonist of this type of situation, in the sense that it has taboos that are not taboos. I have never considered entering the life of a football team as a taboo.
"Actually I think it's better this way because otherwise we live off gossip. In this way you can follow the players directly. They have nothing to hide, so it all works well."
Looking ahead to the future of Inter Channel, Moratti said, "The whole club, not only the channel, will have to respond to the greater popularity that we have after winning the Champions League and the treble. The club has to raise the level of quality and rapidity now, and understand the market to be able to compete.
"It's also about competing to deliver better news, so I think the channel has the same destiny as the other areas of our club, from the commercial and financial departments to the academy and Inter Campus.
"We are forced to adapt and perhaps go even faster to anticipate what is the real quality that follows us in terms of our fame around the world."