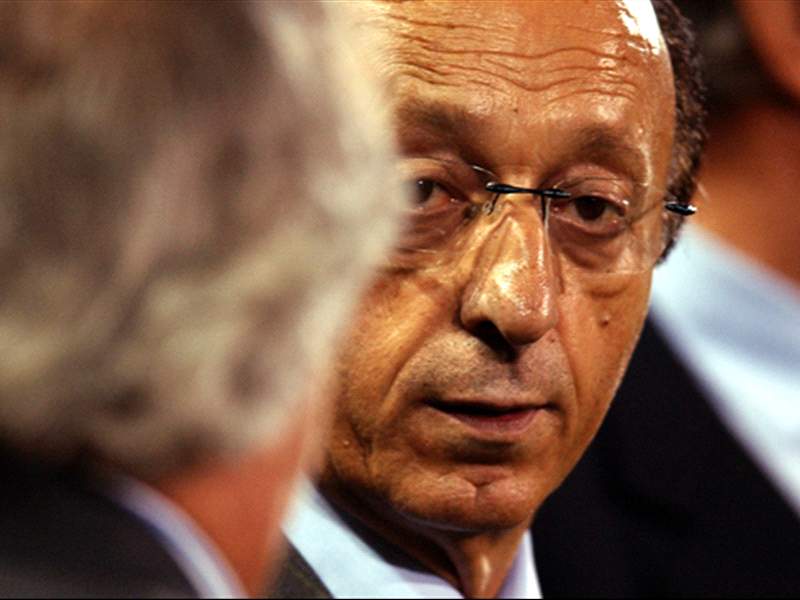 Former
Juventus
director Luciano Moggi has sensationally claimed he supported
Inter
, but had a change of heart when Massimo Moratti came to power in 1995.
"As a child I used to support Inter, but since Moratti came in I support every team apart from Inter," he told
TG2
, as reported by
ANSA
press agency.
Moggi then spoke in relation to Tuesday's highly charged hearing at the Calcipoli trial in Naples, and insists his innocence.
"This is a process based on chit-chat and they obscured what they needed to. But, there was no system, it was merely a way to behave. The first to behave like this was the federation and lega. No-one was meant to call designators, but everyone did," he added.
"With Fachetti it was different. Not only did he speak with [Paolo] Bergamo (the former designator), but he asked him about the referee grid, and wanted Collina."
Moggi's claim has been vehemently denied by Gianfelice Facchetti, son of Giacinto, who was the then Inter president accused of asking for certain referees for a number of matches.
Here is an extract of another call published by
Il Corriere dello Sport
which sees Facchetti telling Bergamo that Moratti has a gift for him. Bergamo also suggests a way of improving their league position following a poor run.
Facchetti: If you call Moratti... I was there yesterday with him... we spoke.
Bergamo: I no longer have his number, if you give it to me... infact remember, we spoke about this.
Facchetti: Yes, because he wanted to, if you come down someday.
Bergamo: Where to? Forte? (a resort where Moratti is known to visit)
Facchetti: In the office, no no in Milan. If you come down he has a gift to give you.
Bergamo: I just wanted to meet you guys so we could reflect on certain things.
Facchetti: Yes, Ok.
Bergamo: It's a situation that I would like to help you with because the team doesn't deserve its position.
Facchetti: They have been 12 incredible draws.
However, Facchetti's family have been quick to issue a statement denying that certain calls involved the late former president. Their denial is in relation to a call in which Facchetti is alledged to have named a referee.
During Tuesday's trial the court heard an extract of this call which was presented by Moggi's defence team.
Facchetti: Send us Collina, send us Collina.
However, on a version published by
Sky Sport Italia
, Facchetti doesn't mention Collina's name.
Facchetti: Send us a some...
Bergamo: We'll send Collina.
It's this difference that has led to the Facchetti family to defend their father's position at the time, and they have accused Moggi's defence of falsifying evidence.
The Facchetti statement, published in La Gazzetta dello Sport reads:
"A phone call between my father Giancinto and Bergamo was used and published in a subversive way.
"In one call my father is made out to be speaking about Collina, but in fact it was Bergamo who mentioned him.
"Thus a totally different interpretation of the original call has come out, used by Moggi in court with the compliance of certain organs of information.
"This falsification of facts is shameful and unacceptable."
But, the biggest bombshell was dropped by one of Moggi's lawyers Paco D'Onofrio who said Inter's Scudetto could be revoked in light of all the new evidence which has been thrown up in the court room.
"Within a month we will make a request to the FIGC to have Inter's Scudetto, the one handed to them by Guido Rossi [in 2006], revoked,"
"The evidence over the last few days will, in effect, become proof should the court grant authorisation.
"Those calls which involve Inter and Milan and the referee system show that the previous beliefs that came out during the sporting trial of 2006 were destitute and without foundation."
Teresa Casoria, the judge presiding over the Naples trial has accepted Moggi's evidence following Tuesday's hearing. The court will regather for the next session on April 20.
The case continues.