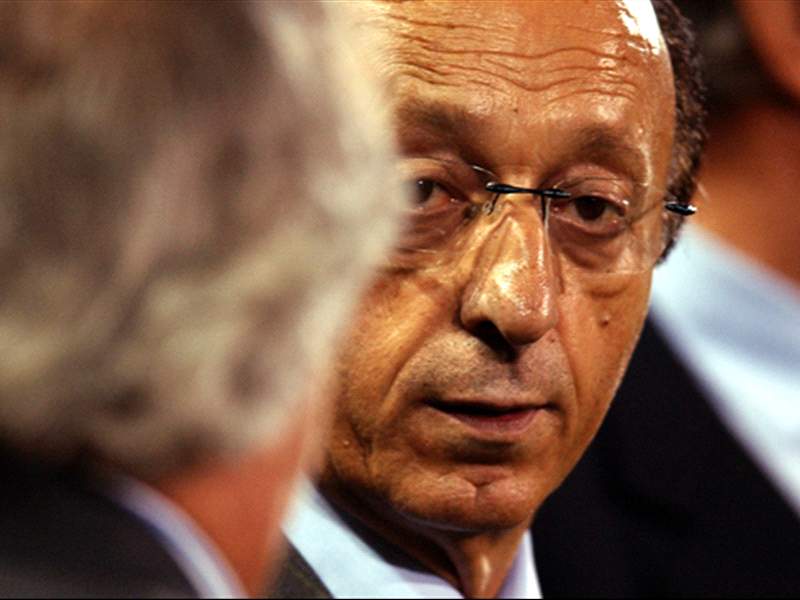 The fifth hearing of the Calciopoli trial in Naples has concluded and adjourned until Tuesday April 20, but today's court session threw up some major developments. The biggest being Judge Teresa Casoria's decision to accept the new evidence presented by Luciano Moggi's defence team.
At the start of the hearing this morning, the court was presented with the transription of 75 phone calls. The calls were about conversations involving former designators Paolo Bergamo, Pierluigi Pairetto and a number of different club directors. Moggi's defence also asked the court to present a further 3,000 telephone contacts (statements showing phone calls between a number of directors and the designators).
Judge Casoria allowed the court to listen to a number of phone calls in which the then Inter president Giacinto Facchetti spoke to referee designators.
Moggi's defence team reminded the court that he was ousted from football by the 2006 trial for doing what Facchetti did: i.e speak to designators.
Shortly after, Colonello Attilio Auricchio was cross-examined by Moggi's legal team and questioned as to why the Inter evidence was not part of the original trial in 2006.
Auricchio could not find an answer.
Asked by Moggi's Lawyer Trofino, Colonello Auricchio said he knew the then president of Inter Giacinto Facchetti had gone to referee designator Bergamo's house on a number of occasions.
"If you ask me about Facchetti then I am aware of this, but I am not aware of [Massimo] Moratti [going to Bergamo's House]," Auricchio said.
"The phone call where Facchetti asks Collina about the referee grid with Bergamo was transcripted, but we thought it was not important."
Trofino (Moggi's lawyer) responded: "Ahh, but instead you thought the phone calls to Bergamo's house in which the wives speak about the dinner menu were important." Some inside the court laughed and chuckled.
As the trial took place, Massimo Moratti the Inter president, who was not present, told reporters he had not been following developments.
"I have not had the time to follow it." he said with a solemn look on his face.
Auricchio's cross-examination continued. And, Moggi's lawyer Trofino described the accusation on his client of association to defraud as "Ramshackle."
"For Milan and Juventus the association to defraud was a ramshackle."
During the interrogation, Auricchio confirmed that ex-referees Collina, Paparesta and De Santis were not friends of Moggi's and had no exclusive relationship with Juventus.
Trofino: "Can you confirm that these referees were not friends of Moggi?"
Auricchio: "Of course Collina, but also Trefoloni and Paparesta... Even though Paparesta had called and went to Canossa to Moffi after the game in Reggio. But I cannot say he was a friend of Juve's. Trefoloni was like Bergamo's son, even though nothing came out on Juventus."
Trofino then hit out at the accusation of association to defraud.
"I think it's a ramshackle accusation because in the draw for referees, not one ref was a friend of Juventus."
Trofino then asked about the referee De Santis who was also considered part of an alleged plot.
Trofino: "That year De Santis buried Juventus in at least three games and you know this. How can you consider him an associate? Can you tell me which phone calls shows you that he was part of Moggi's system?"
Auricchio: "The games are two not three. As for the calls to De Santis...ehm..."
Trofino: "My cross examination can end here."
Shortly after, defence counsellor Nicola Penta confirmed Moggi was never the first to know which referees had been assigned. In fact, the court heard that Inter knew the referees for matches before anyone else on one occasion, up to two and three days before games.
Penta told the court: "Moggi was not the first to know the name of the assistant referees."
"In reality, we have documents and recordings which show that Moggi was third to know. There was once a time when the then Inter president (un-named) called the vice designator Mazzei on the Thursday at 17:50 and he obtained names that were only made public the next day. Then Meani was next to know after receiving two text messages on the Friday morning at 11:15. Moggi then received a penal charge because he received the names on the same Friday at 11:53."
Judge Casoria then closed the hearing and confirmed the evidence presented by Moggi's defence was admissible and key to the case. She adjourned the trial until April 20, the day Inter play Barcelona in the first-leg Champions League semi-final.
The court confirmed former Milan coach Carlo Ancelotti will be summoned to the next hearing to give evidence in relation to the new findings that were uncovered today.
As Moggi left the court he was treated to a round of applause by Juventus fans outside.
Moggi told Radio Radio after today's hearing: "I'm happy that there are people who still support me", in reference to the unwavering support of Juventus fans through the ups and downs.
Goal.com
covered the hearing live and you can read it here.

The case continues.
Meanwhile, a number of Calciopoli related stories made the news wires as the trial concluded.
The former FIGC commissioner Guido Rossi received death threats in relation to Inter's 2006 Scudetto. He was the man that assigned the title.
And,
Tuttosport published a report claiming that Moratti could quit Inter.

Become a fan of Goal.com International on Facebook! Just click onto Facebook.com/Goal to join the beautiful game's leading fan community...