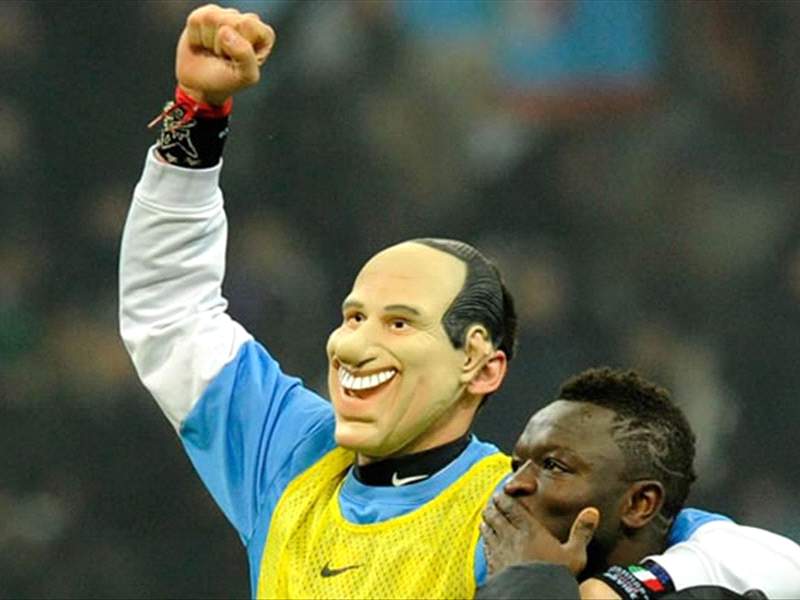 Inter
defender
Marco
Materazzi
has explained his Silvio Berlusconi mask celebration following the 2-0 win over Milan, brushing it off as just a bit of post-match banter.
Materazzi was seen wearing a mask in the form of Berlusconi's face after the derby - an action that stirred up some debate around the San Siro.
However, the stopper claims there was no malice in his intentions, but just some light-hearted humour rather than a political duck hunt. While most of the fans inside the stadium chuckled, it was no laughing matter for the Rossoneri.
"It was just a derby prank, nothing more," the Italian told his official website.
"There was not intention to cause any trouble or to offend, and there was no political intention.
"As always, what Materazzi does always causes a stir, even though I wore a carnival mask that can be bought anywhere and by anyone. It was to celebrate the win last night.
"I am sure that Silvio Berlusconi, whom I know, will have smiled when he saw me."
Sky Sport Italia
claim the Italian's actions could land him in a less than comical mess with the Italian authorities as the incident was reported by the referee to the Lega Calcio's sports judge.