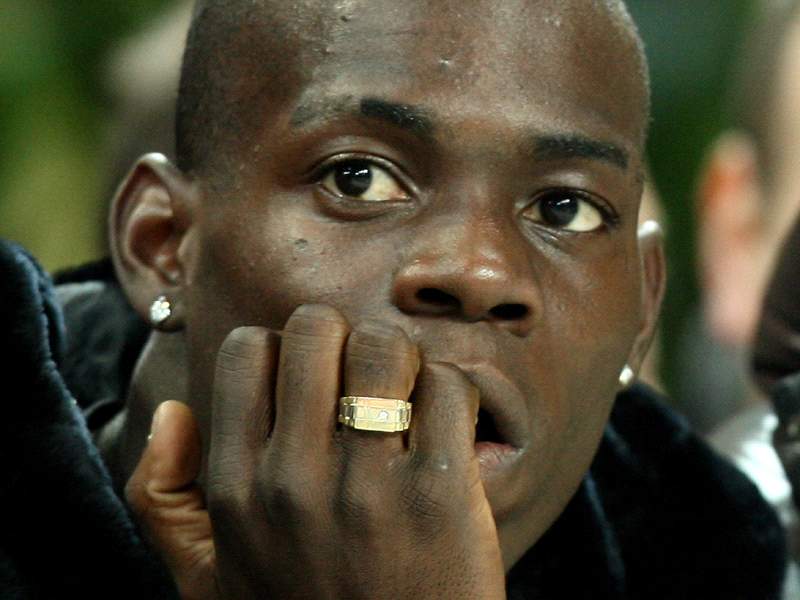 Inter
striker
Mario
Balotelli
has been described by his house neighbours as a kind man who dedicates his time to grass roots football when he is away from the media spotlight.
While the striker may be under scrutiny by coach Jose Mourinho, he has plenty of admirers away from Appiano Gentile.
Tuttosport
claims Balotelli lives in an area of Milan which is near the Niguarda hospital. The apartment he dwells in is in good order, but not luxurious. Residents close to Balotelli have heaped high praise on him as they uncover his qualities off the pitch.
"Once upon a time the whole building came down for autographs and he gave all the children what they wanted. Mario always used to stop and speak with everyone. He even kept his promise of coming to see the local kids play near by," one resident told the Turin-based paper.
While most of his team-mates drive Ferraris, Lamborghinis and high-powered vehicles, Balotelli prefers to use public transport and was recently spotted waiting for a tram to go into town.
"I used to think he was a basketball player. He doesn't smile much, but he is always available to speak with people," concluded the resident.

Salvatore Landolina, Goal.com