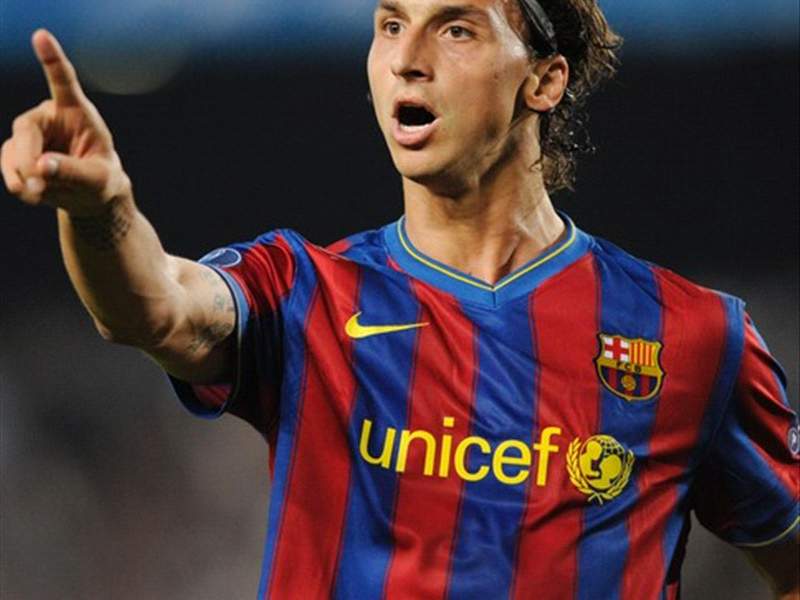 Barcelona striker Zlatan Ibrahimovic believes his side will be the winners of their Champions League group, claiming that there will be no contest with Inter at Camp Nou.
Things are tight in Group F heading into match day five next week. Inter currently lead Barcelona by a point as they prepare to travel to the Camp Nou.
However, Ibrahimovic, who joined the Blaugrana from the Italians in the summer, is confident the tie will swing in his teams' favour.
"Inter are a very strong team with new players who are doing really well. We will have to play a great game, but I am sure that we will go through," Ibrahimovic told La Vanguardia.
"We have been a little unlucky thus far, but we have played really well. I am sure that we will get through."
'Ibra' arrived at Barcelona in a deal worth a reported €45million plus Samuel Eto'o. However, the Sweden hitman doesn't believe any player is worth so much money. And although comparisons between the two players have often been made, Ibrahimovic cannot see the parallels.
"In my opinion no-one is worth that money, but the situation is this and it's normal that there can be pressure on you," added the hitman.
"Eto'o? It's normal that people compare me to him. He is a great player and he did really well here. However, I have always said that you cannot compare us because we are very different. I am very different to him."
Salvatore Landolina, Goal.com