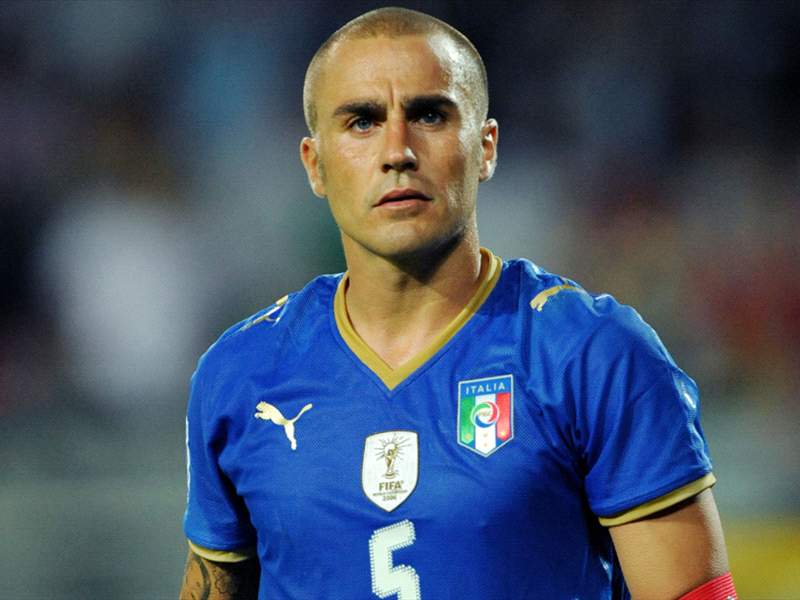 Juventus
defender and
Italy
captain
Fabio Cannavaro
has tested positive during an anti-doping test, according to
La Repubblica
and
Sky Sport 24
.
It is believed that he tested positive after taking an anti-allergen in order to prevent an anaphylatic shock from a wasp sting - a potentially fatal reaction if left untreated.
Juventus advised the Italian National Olympic Committee (CONI) of the administration of the medicine, advising them that it was "only an anti-allergen".
However, there seems to have been a breakdown in communications between the Juventus medical staff and the CONI.
It has been suggested that paperwork was not provided to the authorities that informed them of this course of action, which has led to Cannavaro reportedly being tested and found positive for cortisone.
The defender is now being questioned by the CONI in Turin, having remained in Italy due to his suspension for the Azzurri's match with the Republic of Ireland this weekend.
While there should not be any lasting problems for the world champion, he will hope that the situation is resolved in time to allow his participation in Italy's final World Cup qualifier against Cyprus.
Anthony Wright, Goal.com