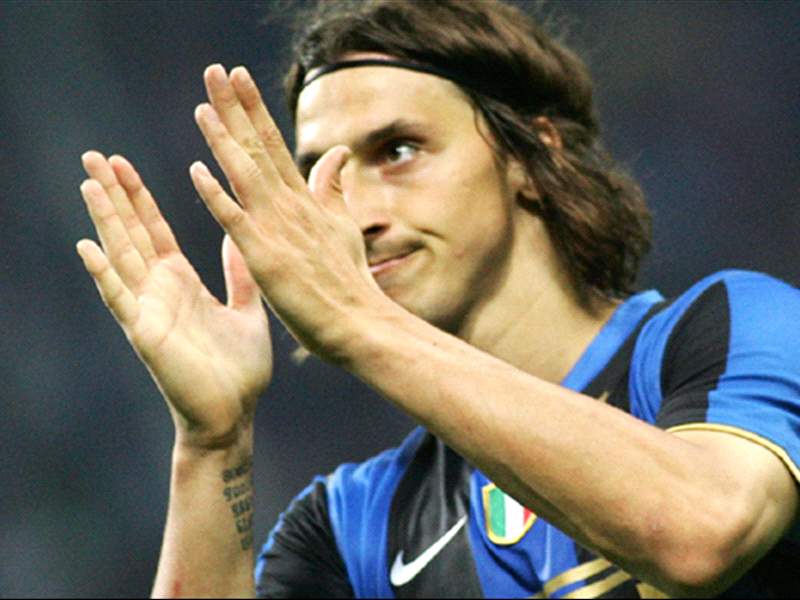 Zlatan Ibrahimovic's agent, Minio Raiola, has revealed he has not received any calls from Real Madrid or Barcelona for his client, and he admits the decision as to whether his man stays or goes is down to Inter.
Plenty of hype has surrounded the 'Ibra' camp this summer as wild speculation and theories have linked him with mega moves to the Spanish giants. The Ibrahimovic - Samuel Eto'o swap deal fizzled out and the feeling in Milan was that the big striker would remain.
Inter are keen on keeping their man, but Raiola still feels his client could leave if the Spanish clubs convinced the Italian side to sell their star man.
"Real Madrid and Barcelona have not been in touch with me. If someone comes to an agreement with Inter [over Ibrahimovic] by August 30 then we will make a move," Raiola told GR Parlamento.
There was talk of an offer from Barcelona to Inter, but Raiola didn't confirm it, claiming he is unaware of such a situation.
"If an offer was made then it did not come through me," added the agent.
"I have not heard from president Massimo Moratti, and there is no need to. Everything is tranquil. The player is on holiday with his family and he is fine, despite what it being said."
Salvatore Landolina, Goal.com