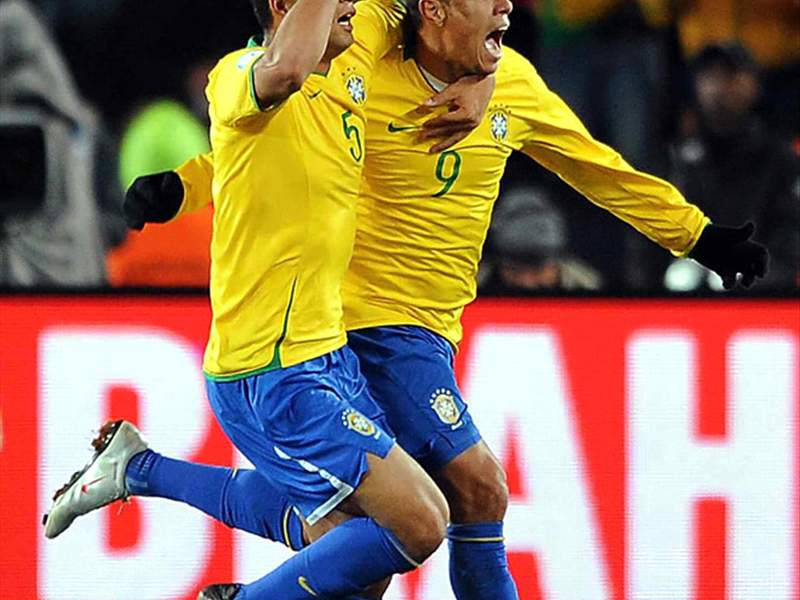 Luis Fabiano's agent Jose Fuentes knows about Milan's interest in the Brazilian ace, but he has not received any phone call from Via Turati as he compares his man with some of the best strikers around.
Milan's number one objective still remains Edin Dzeko from Wolfsburg, but on Saturday Adriano Galliani revealed he was keeping eyes on alternatives after the Germans played hardball over the Bosnian. Those players are Arsenal's Emmanuel Adebayor, and Sevilla striker Fabiano.
Galliani revealed he has already asked Arsenal about their man, but it seems he has not done the same with regards to Fabiano who claimed it would be his dream to play for Milan.
"I know about Milan and Galliani's interest, but I have not had any official contact with them. I have heard the news on the radio and in the papers, but there has not been any official request," Fuentes told
Sky Sport Italia.
"Like Manchester United and Barcelona, Fabiano would join the Italian side. Any footballer would be happy to join such a major club. Milan are a major world club.
"At the moment he is a Sevilla player, but I cannot say that he will be there next season. He is on the same level as Zlatan Ibrahimovic, David Villa and Adebayor."
Major hype has surrounded the player's €30million buy-out clause, and his agent has confirmed Milan would have to pay that amount to sign him from Sevilla.
"€30m? Yes, that's correct. The club would have to spend that amount to sign the player. I don't think Sevilla will sell him for anything less," added the agent.
Salvatore Landolina, Goal.com
Leave your thoughts about Fabiano with other Milan fans in the community forum...