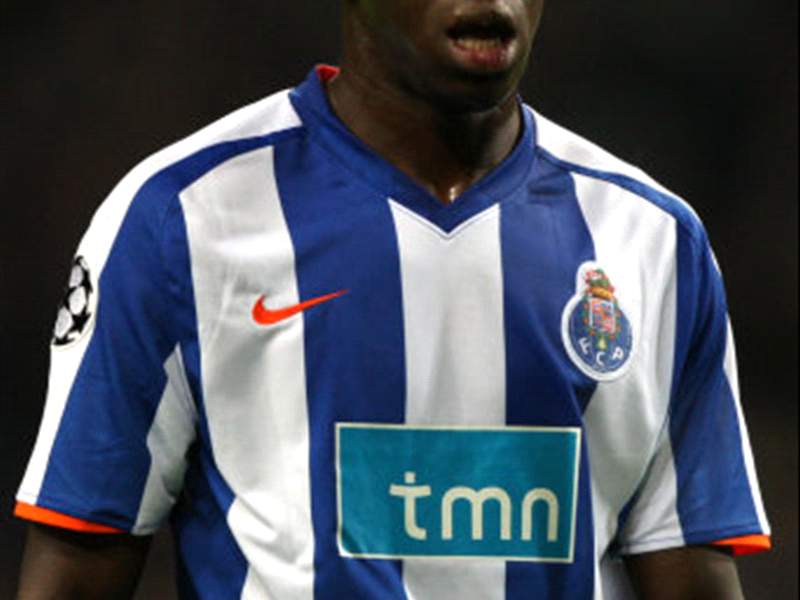 Football might not have too many fairytale stories left, but Aly Cissokho's is certainly one of them. An AC Milan man today, but just over a year ago the 21-year-old left-back was not plying his trade amongst Europe's elite, rather with Guegnon in Ligue 2. It was there in central France where his footballing career began, and where his story, which has now taken him to the San Siro, started.
First Steps

Whilst many tales today tell of players plying their trades in lower league football before finally making the breakthrough to the elite level after years of hard work, Cissokho's rise to the top has been swift and unrelenting. Born in Blois in France, he started his footballing journey with Guegnon, where he would play up through the youth ranks and then into the first-team, making his debut on the final day of the 2006-2007 season at the age of just 19.

Despite his youth and relative inexperience, Cissokho stayed in France for only a year before he was snapped up by Portuguese side Vitoria Setubal on a three-year deal. Whilst his time in Ligue 2 was short lived, his career with os Sadinos was almost over before it began as, after just five months of playing with them, he was signed for €300,000 in January 2009 by Portugal's biggest club, Porto.
Portuguese Giant

Once there, Jesualdo Ferreira had no hesitation about immediately putting him into his starting eleven and, aside from early nerves, he was impressive for the Dragoes. His pace and willingness to attack was not only lighting up the Liga Sagres but also the Champions League, where he got his first taste of European football against Atletico Madrid in the last 16.

After eliminating the Spanish side Porto faced the defending champions Manchester United and yet again Cissokho was impressive down the left-flank, testing Edwin van der Saar on a few occasions and defending well in his own half. Despite standing out as one of the star players both at Old Trafford and the Estadio do Dragao though, Cissokho could not drag his side through to the semi-finals stages as they were sunk by a Cristiano Ronaldo thunderbolt in Portugal.

His performances earn him plenty of rave reviews around Europe and the fact he was included in Goal.com's Champions League team of the year despite playing just four matches is testament to his talent.
Domestic Success

Whilst the European dream was over though Porto still had a title to defend at home and they did so successfully, winning 13 and drawing two of their last 15 matches in the league. That triumph would be Cissokho's first with the Portuguese club but not his last, as Porto went onto complete the double, beating Pacos de Ferreira in the final of the domestic cup.

Less than two months after lifting that trophy and just over half a year since Porto paid €300,000 for his services, AC Milan and Lyon came calling, with the Italian side eventually winning the bidding war and signing him for €15 million. Milan general manager Adriano Galliani described the overnight negotiations as "intense" but could not hide his delight at the move, stating that Cissokho is "very strong" and illustrates the road that the Italian side are going down.

Certainly the Frenchman, unlike so many other Milan players, has youth on his side, and his surging runs, superb crossing and strong tackling are sure to strengthen Leonardo's team next year. As the coach who brought him to Portugal at Setubal, Dauto Faquira, reveals, his rise might have been astronomic over the past two years, but it is not surprising.

"Cissokho always wants to learn more," he explained. "He came from the lower leagues in France, but showed right from the off a hunger to learn. He put enormous effort into training, he wanted to develop, he made a big effort to learn Portuguese and absorb all the information transmitted to him. He's a very ambitious and competitive youngster."

International Mystery

Whilst it is clear from his move to Milan that Cissokho has thrived at club level the one aspect of his game that has not yet come to life is his international career, where he appears to be spoilt for choice. Born in France but of Malian descent, the left-back has yet to play for any country and when Mali coach Stephen Keshi tried to persuade him to commit to a future with the Eagles, his words to reporters after were "he told me that he was not Malian".

That does not mean that Cissokho is set to play for France though as Senegal are also looking to stake a claim in the player, although he is reportedly not interested in playing for the Lions. Whatever the outcome on the international stage it is clear that whilst Cissokho's journey has been a fairytale already, his move to Milan will see new chapters written and possibly even more happy endings.

Personal Details

Name: Aly Cissokho

D.O.B: September 15, 1987

Bithplace: Blois, France

Clubs Played For: Gueugnon, Vitoria Setubal, Porto, AC Milan

Honours: Portuguese League (Porto), Portuguese Cup (Porto)

Did You Know?

Cissokho is a right-footed left-back who is also able to play at right-back.

James Walker-Roberts, Goal.com