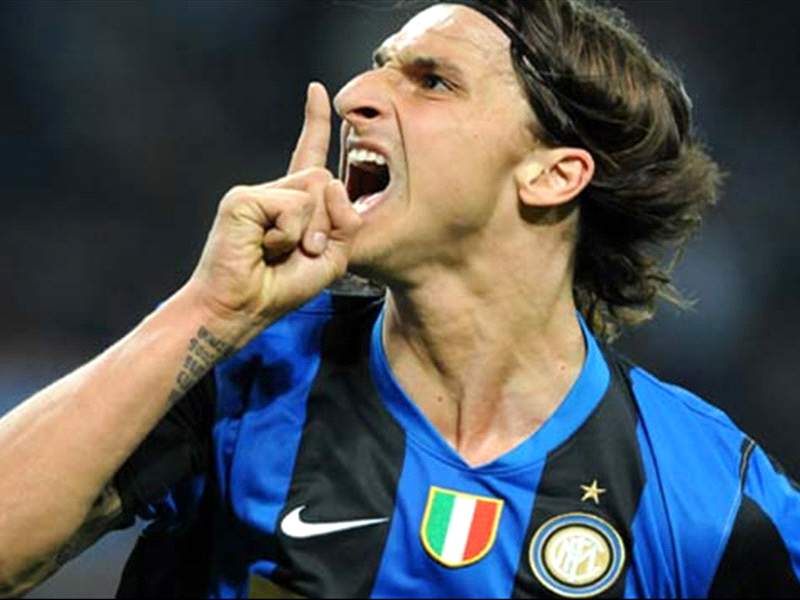 Kick-Off: Sunday 24 May, 15:00 CET.
Sant'Elia stadium, Cagliari.


Not Much To Play For Any More
After winning their 17th Scudetto last week thanks to city rivals Milan's defeat by Udinese, Inter can face their last two league games in relaxed mood, and no doubt the club's management are already working to strengthen the team ahead of next season. Indeed, they have already completed their first two signings in midweek, bringing in striker Diego Milito and Thiago Motta from Genoa, who in exchange were handed the ownership of promising Cagliari striker Robert Acquafresca.
This is a move that has caused some controversy among Inter fans, as some consider Milito too old to be given his first chance at a big club, while it's also questionable why Thiago Motta was sold by Barcelona while he was theoretically at the peak of his powers, at 25 years of age. Meanwhile, 21-year-old Acquafresca is considered a promising youngster, who has scored an impressive 12 goals this season for the Grifoni.
However, with the likes of Hernan Crespo and Julio Cruz likely to leave the club, it was clear Inter needed a goalpoacher, and Milito has an excellent goalscoring record over the past few seasons, although as said this will be his first stint at a 'big' club – his previous clubs being Racing Avellaneda, Real Zaragoza, and Genoa. It's likely that, with Cruz and Crespo presumably out of the picture, Milito will not be the only striker Inter add to their squad this summer.
Most fans would agree, however, that the most important thing will be to keep Zlatan Ibrahimovic, who has had possibly his best season ever, with 22 goals scored so far. The Swede is currently the only player in the world to have led his teams to league titles in six consecutive seasons: firstly one with Ajax, then two with Juventus (later revoked), and now his third with Inter. This indicates just how decisive a player he has become, and it's only down to bad luck that he hasn't had much success in European competitions yet.
Sadly for the Nerazzurri faithful, 'Ibra' has expressed uncertainty over his future on more than one occasion, precisely because of his disappointments on the European stage. However, a lot of that has been down to him, because he could easily have scored twice in Inter's match at Old Trafford against Manchester United, in possibly their best performance of the season. In that particular match, Jose Mourinho's side showed they can be competitive against the biggest teams in the world. If they play the same way in the big matches next season, and Ibrahimovic manages to get rid of his own mental 'Champions League block', he may not have anything to complain about any more a year from now.
Cagliari Want To End Great Season Well
It's been a wonderful season for Massimiliano Allegri's Cagliari side, who have managed to entertain their fans with good football and even challenge for a Europa League spot for large parts of the season. Not bad for a club that started out with the simple aim of staying in the top flight, and lost their first five consecutive matches.
The progress the Sardinians have made since then has been unbelievable. Although last week's defeat away to Reggina ended their hopes of actually playing in Europe, and lately they have suffered a slight dip in form, that should not take the gloss off their extraordinary season in the least. Indeed, it has even led to coach Allegri getting linked with a move to Milan, although that is admittedly unlikely.
Some of their results against the big sides have also been impressive, as they managed to win 3-2 in Turin against Juventus, and left the San Siro with a 1-1 draw against Inter that could easily have been a victory with all the chances Cagliari wasted. They also beat Lazio 4-1 in Rome, and recently held Roma to a 2-2 draw at the Sant'Elia, in a match where they squandered a two-goal lead.
With nothing left to play for in this match for either team, it could be an unexpectedly entertaining match. The Rossoblu are traditionally strong at home, although this season they have suffered four home defeats. Recent home matches against Inter have gone well for them, as they have lost just once against them since returning to Serie A in 2004, their only defeat coming last season when goals by Julio Cruz and former Cagliari man David Suazo made sure of the points for the Nerazzurri.
FORM GUIDECagliari
17/05 (Serie A): Reggina-Cagliari 2-1
10/05 (Serie A): Cagliari-Roma 2-2
03/05 (Serie A): Palermo-Cagliari 5-1
26/04 (Serie A): Sampdoria-Cagliari 3-3
19/04 (Serie A): Cagliari-Napoli 2-0
Inter
17/05 (Serie A): Inter-Siena 3-0
10/05 (Serie A): Chievo-Inter 2-2
02/05 (Serie A): Inter-Lazio 2-0
26/04 (Serie A): Napoli-Inter 1-0
23/04 (Coppa Italia): Inter-Sampdoria 1-0
TEAM NEWS Cagliari
Rafael Acosta, Paolo Bianco, Alessandro Matri, and Daniele Biondini are out injured
Possible formation (4-3-1-2): Marchetti; Pisano, Lopez, Canini, Agostini; Fini, Conti, Lazzari; Cossu; Acquafresca, Jeda.
Inter
Maicon, Nelson Rivas, Hernan Crespo, and Maxwell are out injured.
Possible formation (4-3-3): Julio Cesar; Zanetti, Cordoba, Samuel, Chivu; Cambiasso, Stankovic, Muntari; Figo, Ibrahimovic, Balotelli.
PLAYERS TO WATCHRobert Acquafresca (Cagliari)
Earlier this week he learned he will play next season for Genoa, after Inter agreed to give up his ownership in exchange for Diego Milito and Thiago Motta. Not everyone agrees this was the right move, as the 21-year-old striker has shown great potential this season, nearly allowing Cagliari to qualify for the Europa League with 12 league goals. He also scored the opening goal in Inter's home match against Cagliari, and he will be eager to repeat himself in this match to show his former owners they made a mistake letting him go.
Zlatan Ibrahimovic (Inter)
Probably the last objective Inter have left to play for in these final two games is seeing Ibrahimovic beat Bologna's Marco Di Vaio to the Capocannoniere title. The Italian is currently just one goal ahead of him, so it could be an interesting little race. It would certainly be a fitting cherry on the cake and a just reward for a great season, perhaps the Swede's best ever for any club. There is little doubt that, with 22 goals scored for the league leaders, he has been Serie A's most decisive player this season.
PREDICTION
With neither side terribly motivated or under pressure, the team with the most class is likely to come out on top.
Cagliari-Inter 1-2Danilo Pochini, Goal.com