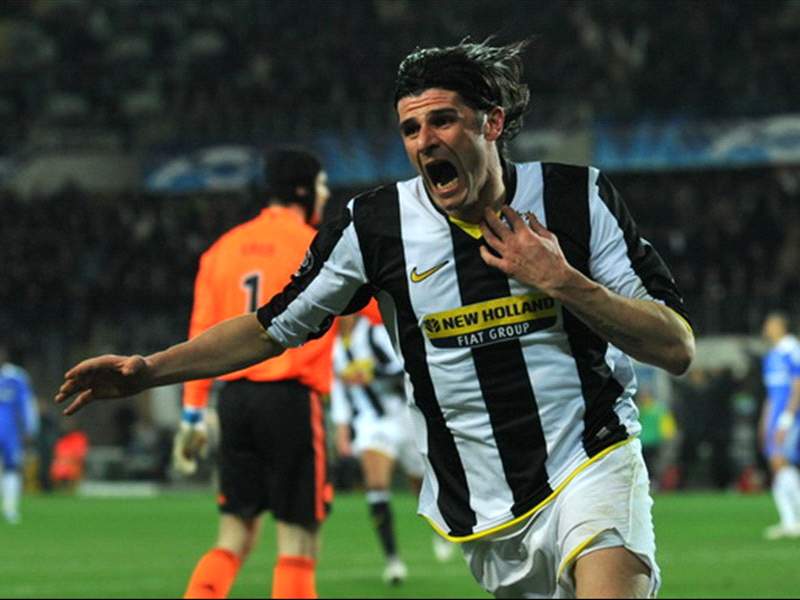 Juventus
recorded their 18th victory of the season last weekend, as they comprehensively defeated Bologna 4-1 at the Stadio Olimpico in Turin.
Despite their dominant performance, the result was not enough for them to reduce
Inter
's lead atop of the standings, as they also attained an impressive result in the corresponding round of fixtures against Fiorentina.
The Bianconeri are currently seven points adrift of the Nerazzurri, however in spite of the deficit,
Vincenzo Iaquinta
is still confident that his side have a chance of winning the Scudetto this season.
"I believe that we can catch Inter in the race for the Scudetto," Iaquinta affirmed in an interview with
Sky
.
"The Nerazzurri are still seven points ahead, but we still have to play them at home in a few weeks time.
"We know it will be difficult, however we are going to have to win that and all of our other matches to pressure them.
"This starts this weekend in Rome. It will be a very tough match, because [Luciano] Spalletti, who I know well, is always a difficult coach to play against.
The former Udinese striker has been in and out of Claudio Ranieri's starting line-up this term, which has led to many rumours surrounding his future at the club.
"I am satisfied with my season and especially this period in which I have had no injuries to deal with.
"I want to stay at Juventus for a long time and finish my career here," Iaquinta concluded.
Juventus travel to the Italian capital this Saturday to face Roma, with the play set to get underway at 20:30 CET.
Adrian Del Monte