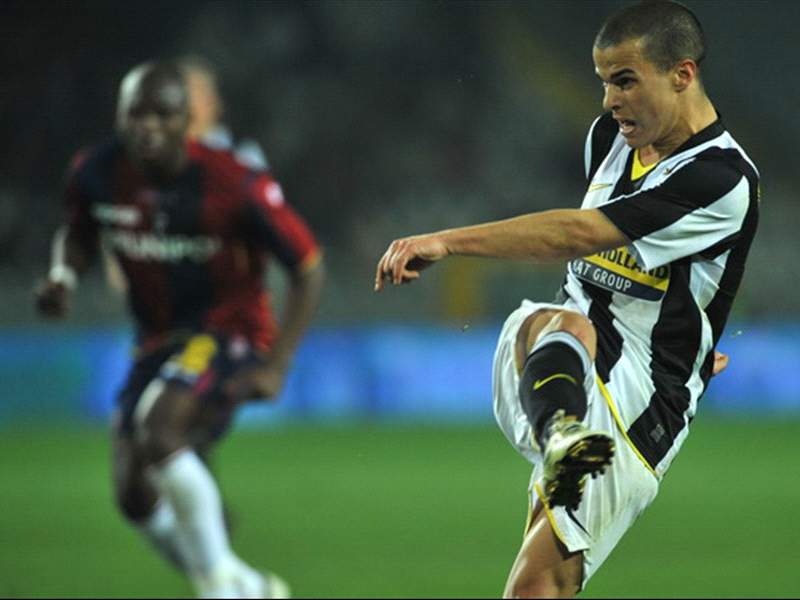 BEST XI

Formation: 3-4-3GoalkeeperRubinho (Genoa):
He salvaged three points for his side with many key saves, including a one-on-one opportunity very late on. Many goalkeepers performed well this weekend, but without Rubinho surely Genoa wouldn't have won.
Defence
Nicolas Frey (Chievo):
Helped his team to a surprising shut-out result on Lazio's home ground with an accomplished defensive performance, also providing an assist for the Flying Donkeys' opener.

Christian Panucci (Roma):
It is a shame that he missed some of the season due to disagreements with his coach. He put in another accomplished display, limiting the damage caused by Sampdoria for the entire match, making several key interceptions.

Walter Samuel (Inter):
Fiorentina's prolific strikers Alberto Gilardino and Adrian Mutu could not get by 'The Wall' all evening long.
Midfield
Ruben Olivera (Genoa):
He was thrown on the field to give his side a spark in the second half and he certainly did, heading in a late winner in Sardinia. The most important contribution of his career so far!


Tiberio Guarente (Atalanta):
He has become a much more well-rounded player this season. The 23-year-old is one of coach Delneri's hidden gems of the Orobici and setup Floccari's first goal with a fantastic cross.
Andrea Pirlo (Milan):
This was Pirlo at his best. The Italian maestro opened the scoring from the spot and also grabbed an assist. His incisive passing caused Siena's frugal defence headaches for 90 minutes.

Sebastian Giovinco (Juventus):
Perhaps his best performance in a Juventus shirt. The Italian U-21 international had an outstanding evening and was untouchable the entire match. Bianconeri fans must only ask one question: is he the heir to Nedved or Del Piero?
AttackAntonio Cassano (Sampdoria):
How many times must he make the Team of the Week before Lippi calls him up to the national team? 'Fantantonio' was always available for his team-mates and expertly set up Pazzini's first of the afternoon.

Filippo Inzaghi (Milan):
Congratulations Mr. 300! The veteran striker scored a typical 'Super Pippo' brace and notched the 300th goal of his career. Here's hoping he continues to find the net for years to come.

Alexandre Pato (Milan):
Another Rossoneri man with a brace, half the age of Inzaghi. The young Brazilian scored one strike from long range and another by rounding the helpless Siena goalkeeper.
Rubinho

Frey - Panucci - Samuel

Olivera - Guarente - Pirlo - Giovinco

Cassano - Inzaghi - Pato

Honourable Mentions
Alessandro Del Piero (Juventus)
Gianluigi Buffon (Juventus)
Sergio Floccari (Atalanta)
Sergio Pellissier (Chievo)
Erjon Bogdani (Chievo)
Edinson Cavani (Palermo)
Simon Kjaer (Palermo)
Giampaolo Pazzini (Sampdoria)
Julio Baptista (Roma)
Massimo Maccarone (Siena)
Giuseppe Mascara (Catania)
Marco Biagianti (Catania)
Fabio Quagliarella (Udinese)
Maurizio Domizzi (Udinese)
Zlatan Ibrahimovic (Inter)
Julio Cesar (Inter)
Esteban Cambiasso (Inter)
What are your views on this topic? Do you agree with those who made it into the above Team of the Week? Let Goal.com know what YOU think...
Adam Scime, Goal.com