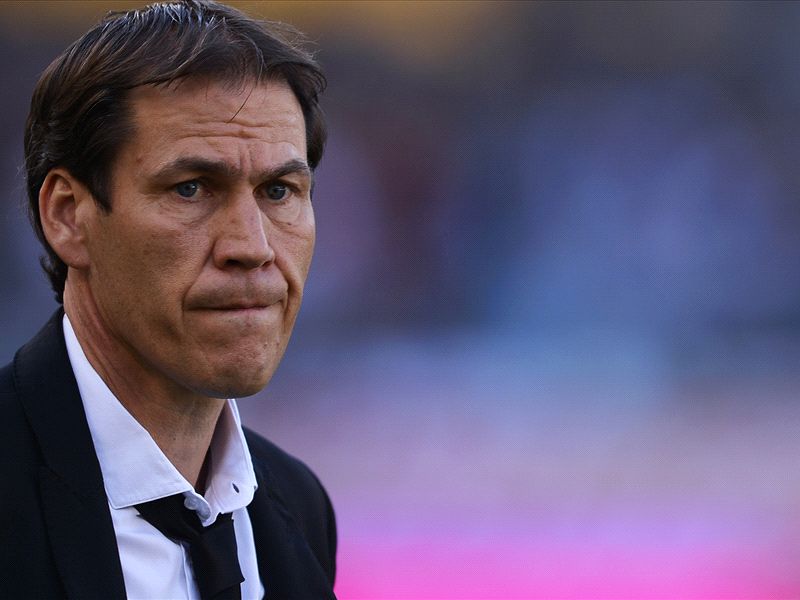 Rudi Garcia is not concerned with Roma being beaten 2-1 by Palermo on Sunday as Champions League qualification had already been secured.
Francesco Totti earned his 299th goal for the Giallorossi with a wonderful chipped finish to cancel out Franco Vazquez's opener, but a stoppage-time strike from Andrea Belotti condemned the hosts to a disheartening loss on the final day of the campaign.
Totti finishes the term as the club's top scorer with 10 goals in all competitions, a statistic which would have seemed bizarre if known at the start of the season given Roma's bright start.
Garcia, however, has looked past 2015's stuttering form and believes a spot in Europe's top club competition was always the main aim for Roma, who finish second in Serie A.
"We played to a high standard this season, the Champions League was our goal," the coach told Radio Rai. "I hate losing, but I wanted to let the fringe players get some playing time tonight.
"We were less precise than usual and we suffered a bit in terms of pace, but that's normal with players who aren't on the pitch every week.
"Regardless, we wanted Champions League football and we have that to look forward to."