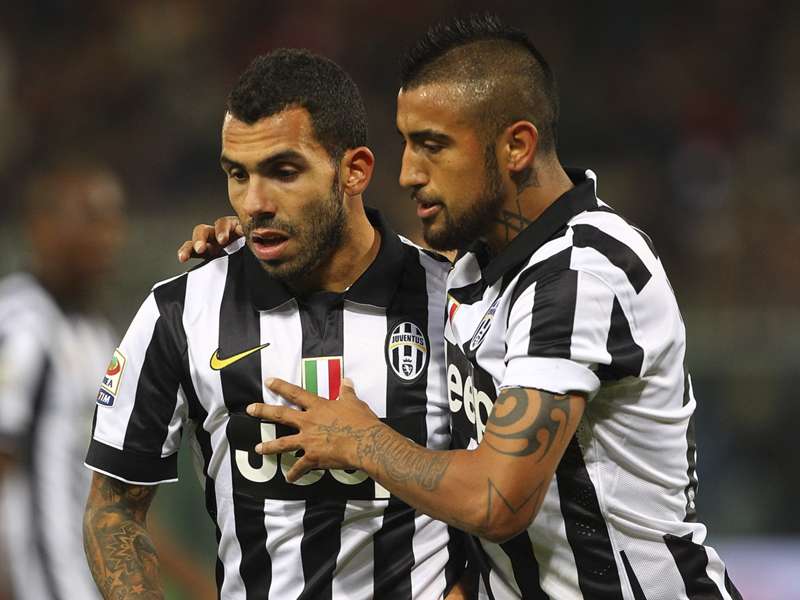 Juan Sebastian Veron believes Carlos Tevez is playing the best football of his career at Juventus.
The striker is the Bianconeri's top goalscorer this season, having netted eight goals in 10 Serie A appearances.
And Veron believes that, after bright spells at Manchester United and Manchester City, he is currently playing better than ever.
"Tevez has also had great seasons in Manchester, but maybe in black and white we are seeing his best version," he told Tuttosport. "He is more serene and mature. Juve is happy, it is a bit like he has found another Boca: I can see it in his eyes.
"When you feel comfortable in a team, the money is not the main priority. It seems to me that Tevez is fine in Turin.
"Now it's up to Tevez to take advantage of the opportunity. But Carlos is also strong mentally, beyond technical ability. There is nothing that knocks him down. He looks very small, but it is very hard to move."
Veron was also asked if he felt Tevez's Juventus team-mate Paul Pogba could win the Ballon d'Or in the next few years, but he admits he has his doubts.
"He's a great player, but he does not fall into the same category as those who drive me crazy. I prefer Vidal, he is an expert in front of goal. But Pirlo is the only extra-terrestrial."