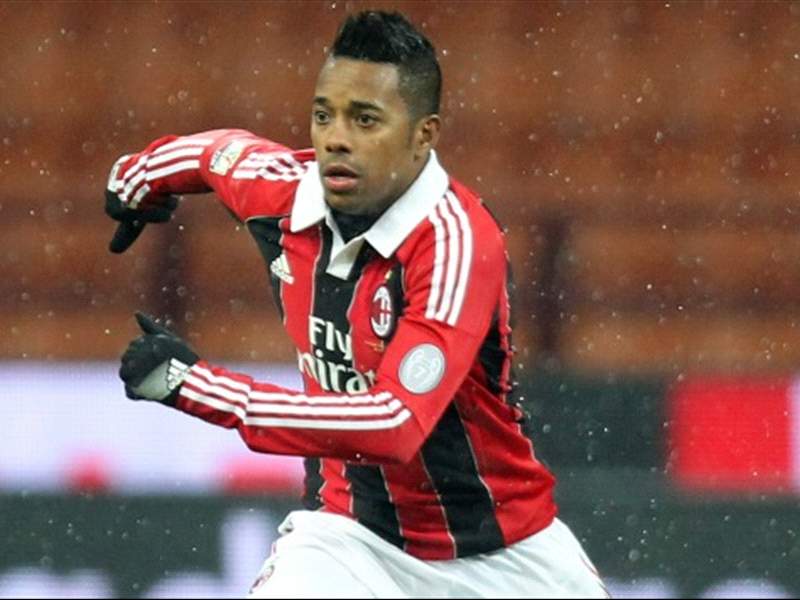 Flamengo have abandoned their pursuit of Robinho after failing to agree a fee with AC Milan for the forward.

Rossoneri vice-president Adriano Galliani travelled to Rio de Janeiro on Monday to thrash out a sale of the 28-year-old - who is understood to be keen on a return to his homeland -
but the
Rubro-Negro
's speculated proposal of
€
6 million was quickly dismissed.

A statement on Flamengo's official website read: "Flamengo directors Wallim Vasconcellos and Flavio Godinho met on Monday afternoon with Mr. Adriano Galliani in an attempt to bring Robinho to the club.

"However, because of the amount requested by Milan, the club believe it is appropriate to abandon the deal and step aside."

Galliani, meanwhile, refused to concede defeat in negotiations with the Brasileirao outfit but warned that
they must improve their offer or face losing out in the race to sign Robinho.

"There is nothing concrete with Flamengo, not at least until January 2," he told reporters.

"Robinho wants to go back to Brazil, but can Flamengo can come up with the money that Milan want? I do not know. You should ask their leaders."


Reports in Brazil suggest league champions Fluminense are ready to step up their interest in the striker with the Copa Libertadores imminent, while Sao Paulo feel the former Real Madrid man could plug the gap left by Paris Saint-Germain bound Lucas Moura.