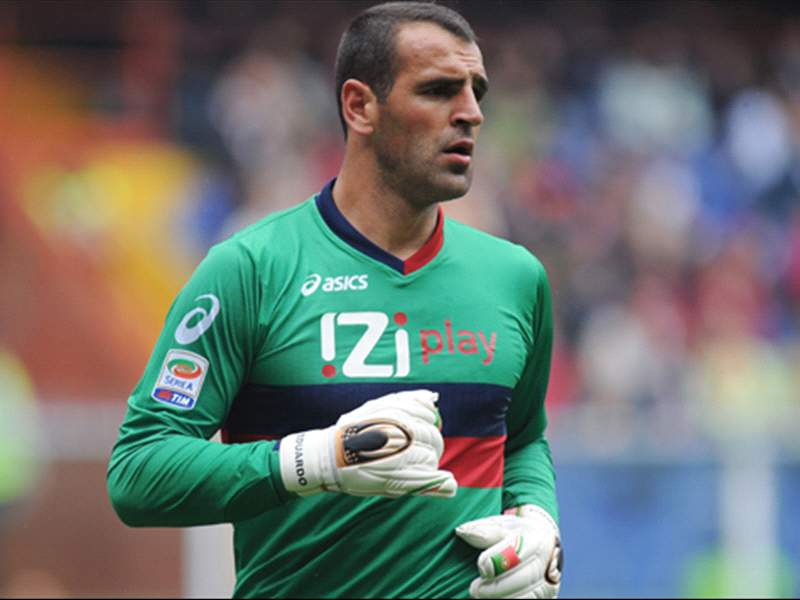 Genoa
president Enrico Preziosi has indicated he expects goalkeeper
Eduardo
to be at fault four to five times next season.
The Portugal international signed for Genoa last summer after an impressive season at Sporting de Braga but has failed to live up to expectations at the Serie A side, making a number of high profile bloopers in 2010-11.
Genoa have been linked with Roma's Julio Sergio, and though Preziosi is looking to give Eduardo another opportunity, he could not help but confess he does not expect the Portuguese to shine for the club every match.
"If I like Julio Sergio? No, but not because I do not approve of his skills," Preziosi told
TeleRadioStereo
.
"We should still consider Eduardo, knowing we have to count on four to five bloopers a season.
"We reckon he is a high-level keeper, who is once again convincing for his national team."
Genoa have brought in Alberto Malesani as their coach for the new campaign after finishing 10th in the league last season.