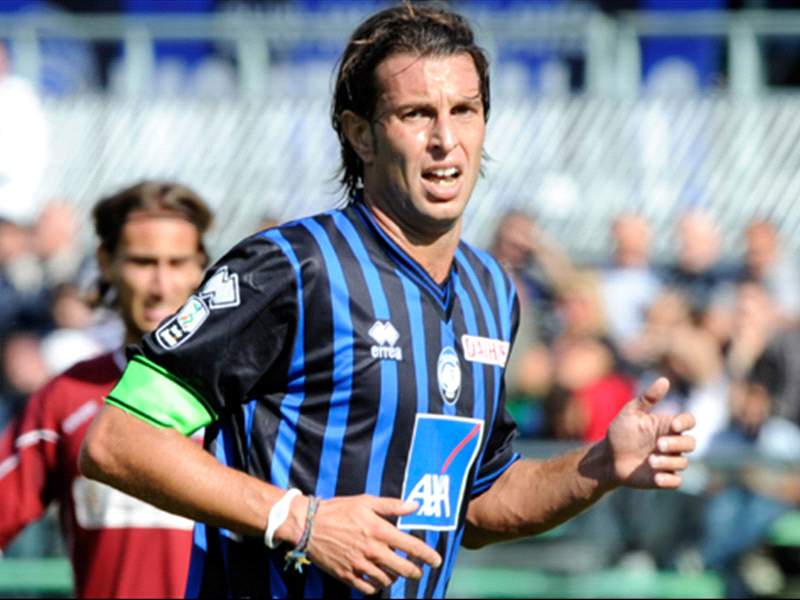 The promotions of Serie A sides Atalanta and Siena have been called into question after both clubs were accused of being involved in a betting scandal which includes allegations of match-fixing.
One of the lead investigators working on the probe, which is based in Cremona, confirmed the two clubs are part of the investigation.
Guido Salvini, an examining judge in the preliminary enquiries, told
La Gazzetta dello Sport:
"[the association] risks to have already falsified a number of results in various leagues. Just think Atalanta and Siena were recently promoted to Serie A and these are two clubs involved.
"The activities of the association is still taking place and it is having an effect on the last phases of the various championships with grave damages for the clubs, loyal punters and the regularity of the competitions."
Atalanta's Cristiano Doni is also under investigation for allegedly having placed a bet on his side beating Piacenza 3-0 back in March. That game ended 3-0.
However, coach Stefano Colantuono has defended his side from any wrongdoing.
"It's all comical. Go and see the games in question and you will see for yourselves," Colantuono said.
"The calls in question prove nothing and the results of the games show this. To question Siena's and Atalanta's season is absolutely comical. These voices are without foundations."
Siena sporting director Giorgio Perinetti responded to the accusations levelled at his club which centre around irregularities in relation to a 4-0 win over Sassuolo earlier this season.
"Even when there was Calciopoli Siena's name was close to matters, but then it was proved we had nothing to do with it. We have to stay calm, we are a club that does things the right way. I think it would be hard for us to be caught up in something like this," he told
Antennaradioesse
.
Police arrested 16 people on Wednesday morning, including former player Giuseppe Signori.