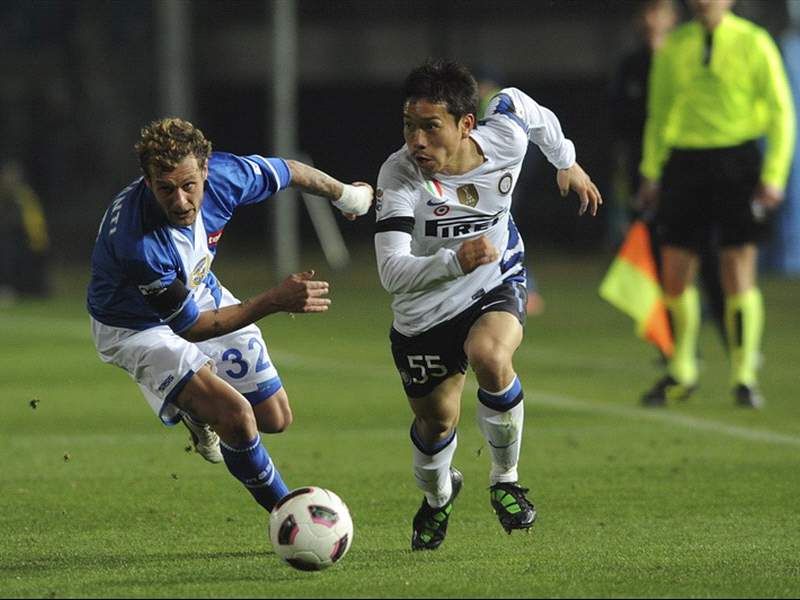 Inter's Serie A game in Brescia on Friday was played only a few hours after disaster had struck in Japan and it was a very emotional experience for Yuto Nagatomo.

Speaking about the earthquake in the wake of the fixture, Nagatomo remarked: "It was terrible. I felt totally shocked. Before the game I was totally confused, as I kept thinking about what was happening in Japan."

During the game, which finished in a 1-1 draw, Samuel Eto'o scored in the 18th minute and immediately pointed towards Nagatomo before running over to hug the defender.

It was only one of the many displays of sympathy towards the victims of the earthquake that hit on March 11, killing at least 1,000.

The victims were mourned by both teams as all players wore black armbands.

"As the match started," continued Nagatomo in the post-game interview, "I managed to set aside all the negative thoughts and I focused on the game. I thought that by being a good player I could give courage to my people."

"My family is safe. I really want to thank you, the clubs, the team-mates and the supporters, who have been very friendly in this difficult moment," concluded Nagatomo.