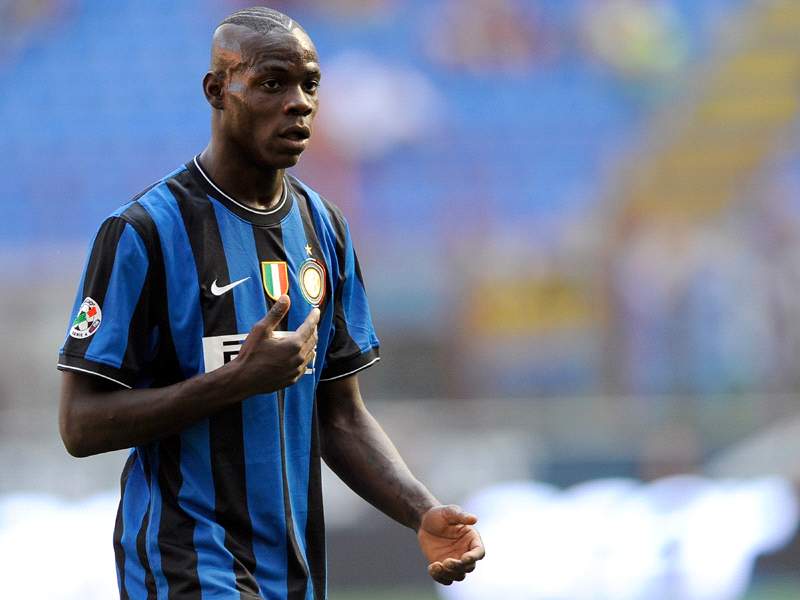 Inter
striker
Mario Balotelli
is well known for his propensity to flirt with controversy, but he has now decided to embrace it head on by confessing that he supports
AC Milan
.
The 19-year-old made the shocking revelation yesterday afternoon while visiting the Istituto Don Gnocchi.
Il Giornale
newspaper reports that Balotelli initially pleaded with his audience not to ask any questions, but while he was happily signing autographs, someone blurted out, "Which team do you support?"
Mario replied, "I am a Milanista. Didn't you know that?"
The small crowd went wild and an enthusiastic Diavoli supporter walked up to a smiling Balotelli and screamed, "You are a Milanista! You are a Milanista!"
Another boy swiftly asked, "If you are a Milanista, why do you play for Inter?"
The teenage striker said, "Well, I'm playing for Inter this year…"
Balotelli's loyalties in the city have been questioned since he was spotted in front of a Milan store last May.

Vince Masiello, Goal.com