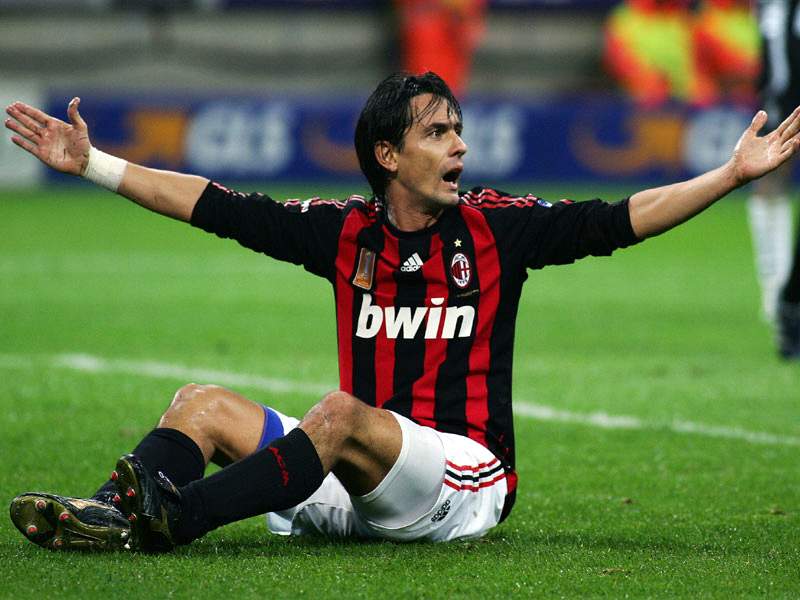 BEST XI
Formation: 3-4-1-2
GoalkeeperChristian Puggioni (Reggina)
: The shot-stopper salvaged the Amaranto's Serie A survival hopes with at least five incredible saves. Whether the efforts were from outside the area or just a metre out, Atalanta were unable to put the ball past him.
Defence
Mathieu Flamini (Milan):
The ex-Arsenal man was played at right-back and did a fantastic job. So well, that Carlo Ancelotti is likely to consider keeping him there, with Gianluca Zambrotta on the opposite flank.

Simon Kjaer (Palermo):
The Danish starlet only increased his blossoming reputation against Bologna. He comfortably dealt with whatever the Rossoblu threw at him as his side cruised to a 4-1 victory.
Walter Samuel (Inter):
Vincenzo Iaquinta had been in red-hot form, until he came up against this man. The Argentine international kept the Juventus attack quiet and will be disappointed his side didn't walk away with three points after marshalling the defence so well.
Midfield
David Beckham (Milan):
Had a big hand in the Rossoneri's first two goals and every time the ball was on his foot you could hear the anticipation from the San Siro stands.

Gateano D'Agostino (Udinese):
It is easy to see why he is being compared to Andrea Pirlo. The 26-year-old converted a spot kick and a free kick and was active in the centre of the pitch, until he was subbed off in the late stages to resounding applause.
Fabio Liverani (Palermo):
When in possession, he is able to dictate the play with ease and pick out his team-mates with extremely accurate passes. He was the catalyst for plenty of the Rosanero's attacks as they walked all over their opponents.
Andrea Lazzari (Cagliari):
An excellent all-round performance, the midfielder has become a more complete player this season and showed it against Napoli with incisive passing and a rocket to kill off the game.
Attack
Francesco Totti (Roma):
The captain's influence for the club cannot be underestimated - two goals and plenty of brilliant through-balls. His brace sees him move into the top ten scorers in Serie A history with 175 goals to his name.
Sergio Pellissier (Chievo):
He has hit form at the right time for the Flying Donkeys. His well-taken brace in a difficult away fixture has virtually ensured the Verona-based outfit will remain in the top flight next season.
Filippo Inzaghi (Milan):
'Super Pippo' did it again. Another hat-trick to add to his incredible collection of goals, the striker is seemingly ageless. Two headers and a fine finish - at this rate he can play until he's 40.
Puggioni

Flamini - Kjaer - Samuel

Beckham - D'Agostino - Liverani - Lazzari

Totti

Inzaghi - Pellissier

Honourable Mention
Mauro Zarate (Lazio)
Gianluigi Buffon (Juventus)
Federico Marchetti (Cagliari)
Albano Bizzarri (Catania)
Marco Biagianti (Catania)
Giuseppe Mascara (Catania)
Takyauki Morimoto (Catania)
Kwadwo Asamoah (Udinese)
Massimo Ambrosini (Milan)
Kaka (Milan)
Ronaldinho (Milan)
Mario Balotelli (Inter)