Zlatan Ibrahimovic and Robinho will make their debut for the Rossoneri...
Encouraging Start
Newly promoted Cesena are many observers' favourites to go down to Serie B at the end of the season but the Seahorses have already shown that they are not going to do so without a fight.
Cesena held Roma to a 0-0 draw in Rome and although they were quite defensive, they stuck to their pre-match plans and collected a valuable point. More than just a point, the result will certainly have given them more impetus for the long season ahead.
However, Massimo Ficcadenti's side must now be extra careful against Milan, who pay them a visit on Saturday evening. The Rossoneri are a force to reckon with in the Italian top flight this season and will go into the match as favourites.
Ibracadabra And The Old New Pele
What a difference two signings make! With just days remaining before the close of the summer transfer window Milan looked like they could struggle in Serie A with the players they have, but the arrival of Zlatan Ibrahimovic from Barcelona and Robinho from Milan have altered that perception.
The Rossoneri are now being considered strong challengers for the Scudetto and have arguably one of the two best attacking players in the Italian top flight. Coach Massimiliano Allegri is being pushed to start with Robinho, Alexandre Pato, Ibrahimovic and Roanldinho, and indeed all the four could be unleashed on Cesena on Saturday evening.
Milan commenced their league campaign with a 4-0 demolition of Lecce at home, with Pato scoring twice and Ronaldinho displaying one of his best magical performances.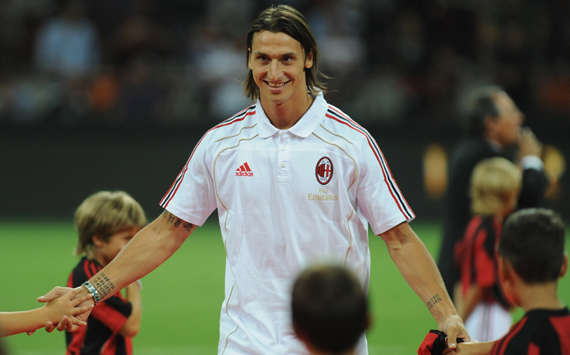 TEAM NEWS
Cesena
Caserta, Chiavarini and Budan are not available.
Probable Lineup (4-3-3): Antonioli, Ceccarelli, Von Bergen, Pellegrino, Nagatomo; Appiah, Colucci, Parolo; Schelotto, Bogdani, Giaccherini
Milan
Flamini, Nesta and Seedorf all have been ruled out with injuries.
Probable Lineup (4-3-3): Abbiati, Bonera, Thiago Silva, Papastathopoulos, Antonini; Boateng, Ambrosini, Pirlo; Pato, Ibrahimovic, Ronaldinho
Goal.com is proud to be a premier partner of Digg.com and as such is pleased to offer exclusive invitations to our users to become a participant in the Alpha launch of the new Digg.com. Click here for your access code for the alpha site - act now as invitations are limited!