League Cup
Wiko Game Changer: Zlatan Ibrahimovic powers Manchester United to EFL Cup win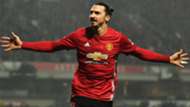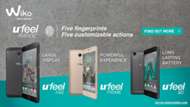 The 2017 English Football League (EFL) Cup final was in the balance at 2-2 with the clock nearing the 90 minute mark, when Manchester United's Zlatan Ibrahimovic decided to don the avatar of the saviour. 
Our Wiko Game Changer had settled the destination of the English season's first silverware with a thumping header from close range following Herrera's perfect cross, sending a dagger into the hearts of the valiant Southampton players. 
The big Swede, who had won major trophies in Netherlands, Italy, Spain and France, did not just ensure that his stint in England wouldn't go trophy-less but also ensured Jose Mourinho became the first ever manager in the history of Manchester United to win a major trophy in his first season in charge. 
The 6'5" striker's contribution in the game was vital to them winning the silverware. He opened the scoring in the 19th minute at a time when United were put under heavy pressure by The Saints who had come out all guns blazing for the marquee clash. 
He confidently stood over a free-kick, won by Ander Herrera, and curled a sumptuous strike over the wall and past a despairing Fraser Forster. That set the ball rolling for United, who calmed down and scored another through Jesse Lingard. 
But a relentless Southampton hit back and levelled the scores, only to see the big man from Sweden come up with the game changing moment in the 87th minute.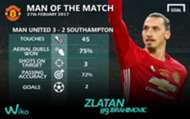 Jose Mourinho aptly put it after the game, "Zlatan, he won the game for us. I thought he was outstanding. In a match where the opponent was better than us for long periods of time, Zlatan made the difference and gave us a cup."
He was omnipresent in almost all of Manchester United's attacks, heavily involved in the build up play, as evidenced by the 45 touches he had in the game. He played 29 passes in the game and had a passing accuracy of 72 per cent.
The tall and strong forward also won a commendable 75 per cent of his aerial duels against the likes of Maya Yoshida and co who were well up for the game on Sunday. 
His shooting was deadly as always. He had three shots on target, of which two were made to count, underlining his ruthless day in front of goal. 
A valuable asset while defending set pieces as well, Zlatan came up with three clearances, including one on the goalline following a header, and a vital block. 
But his most telling contribution was up front. The free summer signing lived up to his reputation as a game changer by coming up with the goods just when it required. As the old adage goes -  'Cometh the hour, cometh the man!'
The final needed a game changer and voila - Zlatan Ibrahimovic appeared!