Transfers
'Why aren't they in for Hazard & Willian?' - Arsenal 'way behind' rivals, warns Hartson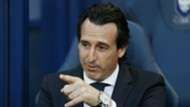 Arsenal are "way behind" their rivals in the transfer market and Premier League title race, says John Hartson, with a lack of ambition highlighted by a refusal to bid for the likes of Eden Hazard and Willian.
New Gunners boss Unai Emery has made moves to strengthen a squad inherited from Arsene Wenger this summer, with deals done for the likes of Bernd Leno and Sokratis Papastathopoulos.
He has, however, been denied the opportunity to battle for the biggest deals of the window by a limited budget.
Former Arsenal striker Hartson is concerned by a refusal, or inability, to enter into such pursuits, telling the Daily Star: "Arsenal fans are going to have to be patient for a couple of seasons, not demanding such success because I believe they're still way behind in the market for the best players in the world, I really do. 
"I think I share a lot of opinions even with their own fans. 
"But they've appointed Emery, he's got a very impressive CV behind him in terms of the Europa League.
"I think they need to be a bit patient with him and I believe in time he's got the capabilities if he's given the funds to add to the group they've got. 
"But they're still a long way from signing the best players in the world, as when they come up, when the best players in the world become available, they're never in for them. They're never in for them. 
"Why aren't they in for Hazard? Why aren't they in for Willian? Why aren't they in for these big players that would probably cost £80m? I don't think they're prepared to go there."
Hartson believes a lack of investment will end up costing Arsenal again in the Premier League, with there a very real threat that a third successive season will be spent outside of the top four.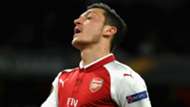 He added: "I still think they need to spend. I don't think they're anywhere near the quality of a Liverpool or a Man City. 
"What are Arsenal playing for, are they playing for a top-four place and a cup run? They can't win the league with this team. 
"I just think you look at Chelsea who have got a few issues, you look at their top three players - are they going to be at the club? 
"[Thibaut] Courtois, Hazard and Willian - all linked with big moves away. It's huge for the new Chelsea manager to deal with before his team even kick a ball. 
"You've got Liverpool, look how strong they are with their front three. 
"For me, Liverpool and Man City, Man Utd, they're not going to be happy with finishing second, [Jose] Mourinho's going to go again. 
"So, I still think Arsenal are in a bit of a transition. I think it's going to take a bit of time for Emery to put his stamp on the club."