United States
Who U.S. should call to play in friendly against Portugal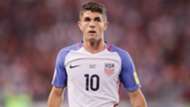 As the days go by and the rage subsides in the American soccer community over the U.S. national team's shocking World Cup qualifying failure, it is suddenly beginning to dawn on people that the calendar waits for no one.
The recently announced USA-Portugal friendly probably felt like a cruel joke to some who still hadn't finished processing the events of Oct. 11, which saw the USMNT lose to Trinidad & Tobago, thus missing out on a World Cup for the first time since 1986. Anger, disappointment and calls for significant change, both in leadership and direction, overwhelmed American soccer like a tsunami of emotion. Bruce Arena played the role of fall guy, while Sunil Gulati became the most hated man in the sport as calls poured in for his resignation as U.S. Soccer president.
So what about this friendly against Portugal? This match feels like an inconvenience more than a showcase, but the reality is it shouldn't be wasted. The U.S. won't be able to bring a full squad together again until March, and while this match may be shaping up to be a beatdown of the Americans, it is still a chance to bring in new faces who can help begin the process of rebuilding the program.
It is very much an opportunity, but a limited one. U.S. Soccer won't be hiring its long-term head coach option for some time — potentially not until after the World Cup, when many more good candidates will become available — so the Portugal friendly won't truly be the beginning of a new era for the USMNT, but more like part of the intermission between a failed period and the attempt to clean up that failure.
Dave Sarachan was chosen to serve as caretaker coach and Bruce Arena's long-time assistant has the experience to navigate a young group through a lengthy camp. He knows it isn't a time to call in too many veterans, but he also knows he will need a few vets to help provide some leadership in what will be an inexperienced group.
There will be some call to leave out everybody who was a part of the loss to Trinidad & Tobago (except for Christian Pulisic), but that's neither reasonable nor practical. The team will need some veterans in camp, though players who are at the end of their national team careers can take this friendly off.
Something else to consider is the MLS playoffs, which will whittle down to its final four teams on Sunday night. Normally a U.S. coach might leave out players participating in the playoffs from a November friendly, but with no playoff matches scheduled for a week before or after the Nov. 14 friendly, Sarachan could still choose to call in players whose teams are still alive in the MLS Cup race.
With that in mind, here is a look at the squad we should see be called up for the friendly against Portugal:
---
GOALKEEPERS
---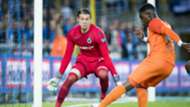 CALL THEM UP - Brad Guzan, Ethan Horvath, Jesse Gonzalez
IN THE MIX - William Yarbrough, Zack Steffen, Bill Hamid, Tim Melia, Sean Johnson, Alex Bono
TIME TO MOVE ON - Tim Howard, Nick Rimando
Howard's time with the national team is at its end, as is Rimando's, but Guzan should still be in the mix as a veteran presence. Horvath is looking like the front-runner to be the first-choice option heading into the next cycle, and could get the nod against Portugal. 
Hamid would be an easy pick for this game if he hadn't been sidelined at D.C. United for the past month in the wake of his departure from the club as a free agent. If the caretaker coach decides to pass on bringing in Guzan, then Hamid could still get a look. Steffen is an exciting young prospect enjoying a breakout run in the playoffs, while Bono is another youngster emerging as a good candidate. Melia enjoyed a stellar season, but suffered an injury last month and won't be available.
---
DEFENDERS
---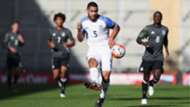 CALL THEM UP - DeAndre Yedlin, Shaq Moore, Matt Polster, John Brooks, Matt Miazga, Cameron Carter-Vickers, Justen Glad, Danny Acosta, Desevio Payne
IN THE MIX - Walker Zimmerman, Justin Morrow, Greg Garza, Jorge Villafana, Ike Opara, Erik Palmer-Brown, Brandon Vincent
TIME TO MOVE ON- Geoff Cameron, Omar Gonzalez, Graham Zusi, Matt Besler, Tim Ream, DaMarcus Beasley, Michael Orozco
Brooks and Yedlin provide the veteran experience in a very young group. The new generation of central defenders make the move in, led by former U-20 teammates Miazga and Carter-Vickers.
The fullback position is an interesting one, with Yedlin the only real lock at this point. Shaq Moore is turning heads after making his La Liga debut for Levante, and merits a look. Polster just finished an excellent first season as a converted right back for the Chicago Fire.
The left-back position needs some new blood and Acosta and Payne are possibilities there. Acosta has become a good left back for RSL at age 19, while Payne has been earning some minutes for Dutch side Excelsior, and the former U.S. U-20 has the versatility to play either fullback spot.
---
MIDFIELDERS
---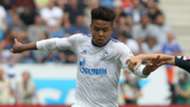 CALL THEM UP - Christian Pulisic, Paul Arriola, Weston McKennie, Kellyn Acosta, Jonathan Gonzalez, Cristian Roldan, Tyler Adams, Caleb Stanko, Lynden Gooch
IN THE MIX - Michael Bradley, Darlington Nagbe, Danny Williams, Emerson Hyndman, Marco Delgado, Russell Canouse
TIME TO MOVE ON - Jermaine Jones, Fabian Johnson, Benny Feilhaber, Sacha Kljestan, Lee Nguyen, Dax McCarty
The wait for McKennie should end with this camp, and the Schalke midfielder will be one of the key players to watch as he gets his first taste of being a part of the USMNT. The same can be said for Adams, who has been outstanding for the New York Red Bulls. Gooch isn't a stranger to the national team setup, and as a young and exciting wing option, he definitely merits a look.
Gonzalez has been one of the surprise revelations in Liga MX this season, starting and impressing for Monterrey at the age of 18. The U.S. Under-20 midfielder is reportedly being pursued by Mexico to potentially play for El Tri, but all signs point to Gonzalez wanting to play for the USMNT. The sooner he can be brought back into the U.S. setup, the better.
Hyndman has been starved for minutes at Bournemouth, but remains one of the most talented young midfielders in the pipeline. Will Sarachan ignore his lack of minutes and call him into the November camp anyway? It's definitely possible. And what about Danny Williams, who both Jurgen Klinsmann and Bruce Arena chose to pass on repeatedly? He's worked his way back from a recent injury for Huddersfield Town, and at 28, he still has some good years left.
Bradley remains the U.S. captain, and as much as projecting him onto the 2022 World Cup team at the age of 35 may be far from a lock, he still provides invaluable leadership and should remain a key part of the U.S. setup for a few more years. All that said, both he and Altidore are in the midst of an MLS Cup run, so it may be a good time to let them stay home and let other players have a look. Freiburg midfielder Caleb Stanko is one such player who could benefit if Bradley skips this camp.
Johnson is only 29, but with the 2018 World Cup no longer a goal, it seems far more likely that he chooses early retirement from the national team.
---
FORWARDS
---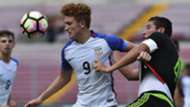 CALL THEM UP - Bobby Wood, Christian Ramirez, Haji Wright, Josh Sargent
IN THE MIX - Jozy Altidore, Juan Agudelo, C.J. Sapong
TIME TO MOVE ON - Clint Dempsey, Chris Wondolowski
Will Altidore and Bradley be a part of the November friendly, or will they choose to focus on Toronto FC's quest for an MLS Cup title? Altidore is still just 27, so any thoughts of him no longer being a key USMNT figure going forward is misguided. He and Wood should be the strike tandem for the foreseeable future.
Wood isn't doing so well at Hamburg, but remains a key player for the future at the forward position. If Altidore does skip the November friendly, then that will make Wood even more important to the team.
Arena never bought into Ramirez as a national team option, but the Minnesota United forward is coming off an excellent first season in MLS, and at 26, he merits a look.
Sargent doesn't turn 18 until February, and it might sound crazy to call in a player so young. But after starring at the U-20 World Cup, and helping the U-17s make a World Cup run, having the top prospect experience his first senior national team camp wouldn't be that much of a stretch.
Wright has been earning minutes on loan with 2 Bundesliga side Sandhausen, and is considered a promising striker prospect in the U.S. talent pool. Agudelo could also merit a look. 
Dempsey is probably not ready to announce a national team retirement just yet, but it feels unlikely that he would want to take part in such a meaningless friendly, especially with the Sounder in the Western Conference finals.